16 North Carolina Judges Quit Following State's Legalization of Gay Marriage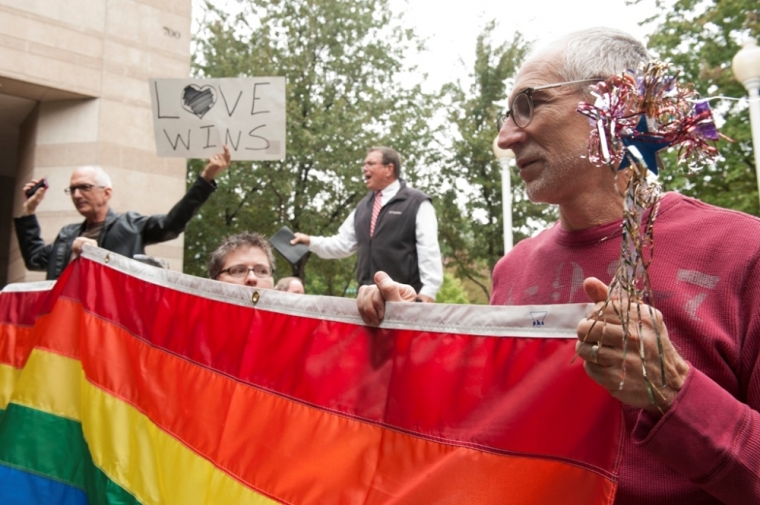 Sixteen North Carolina judges have either resigned or retired after gay marriage became legal in the state last month when a judge ruled that an amendment to the state's constitution banning same-sex marriage was unconstitutional.
In October, U.S. District Judge Max Cogburn of Asheville struck down the ban and ruled the amendment unconstitutional in response to a Charlotte-based lawsuit.
Reports from the administrative office of the courts note that "between the ruling on Oct. 10 and the end of the month, 16 magistrates left their jobs, but the state wouldn't release why they left," Time Warner Cable News-Charlotte reports.
The cable network added that it's "been able to determine that at least 10 of the 16 magistrates who left last month, did so because they will not perform same-sex marriages."
"The number of North Carolina magistrates who have resigned or retired early because of their opposition to performing same-sex marriages is higher than previously reported," TWC-Charlotte reports, adding that the judges are now required by law to perform same-sex marriages. ... "The court system reports there are 672 magistrates across the state, so only about 1.5 percent have left because of the same-sex marriage ruling."
In May 2012, North Carolina voters overwhelmingly passed a ballot initiative that added an amendment to their state constitution defining marriage as being between one man and one woman.
The New York Times reported in 2012 that the amendment passed by a margin of more than 20 percentage points with 500,000 people voting early, which was a "record for a primary in the state."
North Carolina's Republican Gov. Pat McCrory has said his administration is "moving forward with the execution of the court's ruling [lifting the ban on gay marriage] and will continue to do so unless otherwise notified by the courts," according to the CharlotteObserver.
Judges quitting over the striking down of the gay marriage ban is not the only example of resistance or stated opposition to the court decision. A few North Carolina counties have passed resolutions in support of the former ban and have asked the U.S. Supreme Court to hear an appeal.
Despite the Supreme Court's refusal to hear a wave of appeals in October, many believe that with the Sixth Circuit's recent upholding of multiple state level amendments banning gay marriage, the Court will have to rule on the issue.