Judge Overturns Missouri's Ban on Gay Marriage; Says State's Constitution is Unconstitutional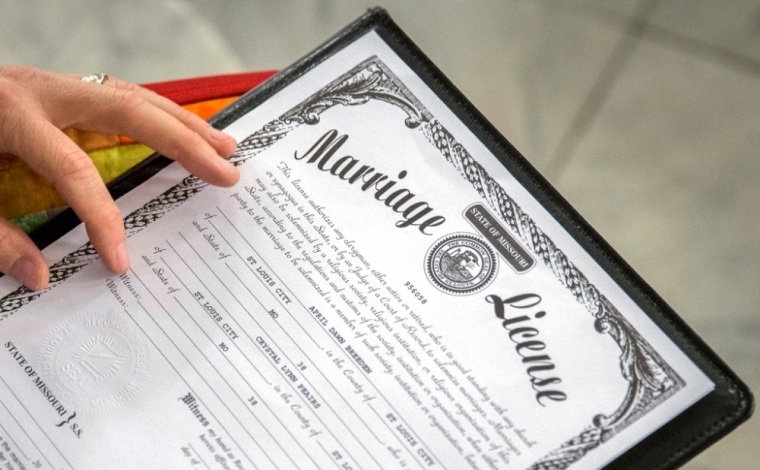 Missouri became the latest state to have marriage redefined Wednesday when a state judge ruled that the state constitution's definition of marriage violated the U.S. Constitution and ordered state registrars to begin issuing marriage licenses to gay and lesbian couples.
A day after a federal court officially struck down the gay marriage ban in neighboring Kansas, Missouri Judge Rex Burlison, of the St. Louis Circuit Court, issued a written ruling stating that the state's recognition of marriage as "only between a man and a woman" violates the equal protection and due process rights granted by the 14th Amendment of the the U.S. Constitution.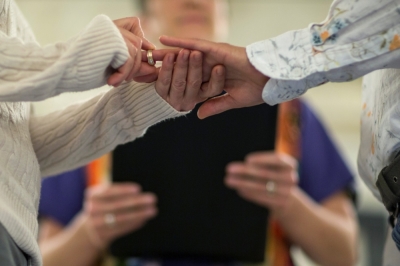 "The Court Finds and declares that any same-sex couple that satisfies all the requirements for marriage and under Missouri law, other than being of different sexes, is legally entitled to a marriage license," Burlison wrote.
Although an amendment was placed in Missouri's constitution in 2004 that specified marriage as only between a man and a woman, the city of St. Louis married four same-sex couples in June. The defiance of the state constitution was fully supported by St. Louis Mayor Francis Slay.
"When you have two people who love each other and want to commit to each other through marriage, I can't think of anything more beautiful," Mayor Slay, who has a brother that is gay, told St. Louis Today.
The city's decision to defy the state law and marry the same-sex couples led to Missouri Attorney General Chris Koster filing the lawsuit against the city. Some say the city's purpose was to intentionally set up a legal challenge between the city and state.
Although Burlison ruled in favor of the St. Louis and same-sex couples, Koster issued a press release quickly after the decision saying that the state was going to appeal the ruling to the Missouri Court of Appeals, but did not ask for a stay on the court ruling.
"The constitutional challenge to Missouri's historically recognized right to define marriage must be presented to and resolved by the state's highest court," Koster said in a statement.
The Supreme Court decided in early October that it would not hear, at the time, any appeals cases where federal courts ruled states' bans against same-sex marriages unconstitutional. The Supreme Court's decision meant that gay marriage was to be legalized in 11 states: North Carolina, South Carolina, Utah, Colorado, Wyoming, Kansas, Wisconsin, Indiana, Kansas, Virginia, Idaho and Oklahoma.
Before the Supreme Court decided not to hear the appeals of these states, gay marriage was only legalized in 19 states. In the wake of the Supreme Court decision, there are now 32 states and the District of Columbia where same-sex marriage is legal.
Same-sex marriage bans were also ruled unconstitutional by state courts in Florida, Kentucky, Louisiana, Michigan, Arkansas and Texas, but those decisions are being challenged.