Over 1,800 terrorist attacks in the first 6 months of 2023 in West Africa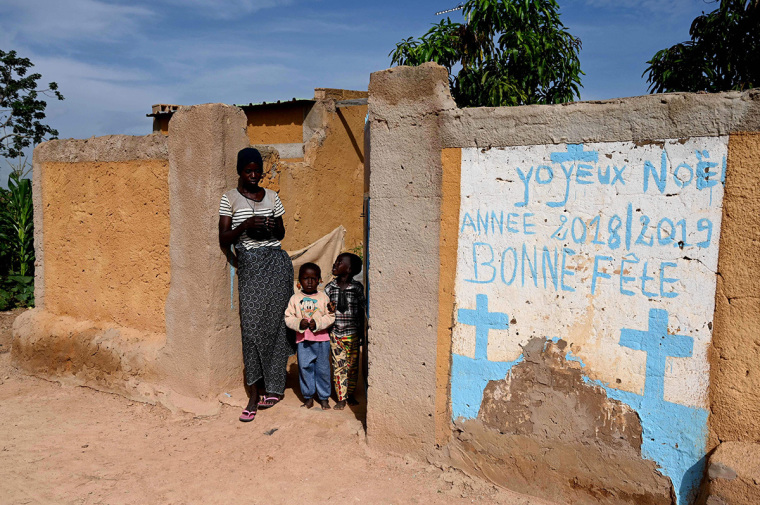 The first half of 2023 saw a surge in terrorism in West Africa, the leader of a regional bloc told the U.N. Security Council, disclosing that over 1,800 attacks were recorded, leading to about 4,600 deaths.
Omar Touray, president of the 15-nation Economic Community of West African States, also known as the ECOWAS Commission, said the victims aren't just those who lose their lives in the attacks, The Associated Press reported.
Half a million people have become refugees, fleeing their homes due to the violence, Touray said, adding that nearly 6.2 million have been internally displaced.
The region is in the midst of a humanitarian crisis, Touray told the Council, warning of potential future disaster. He noted that 30 million people in the region are in need of food aid. If the international community doesn't respond adequately, that number could rise. By the end of next month, 42 million people might need help, he said.
Touray pointed to several factors contributing to the insecurity, of which terrorism is one. Others include armed rebellion, organized crime, unconstitutional government changes and environmental crises. Even fake news has played a role.
There's also the issue of military rule, he added. Three countries — Mali, Burkina Faso and Guinea — are under such control, he added. This reversal of democratic gains, according to Touray, aligns with the region's growing insecurity.
Touray provided a country-by-country breakdown of terrorism-related deaths.
Burkina Faso has suffered the most, with 2,725 deaths. Mali has lost 844 lives. Niger and Nigeria have witnessed 77 and 70 deaths, respectively.
Even coastal states haven't been spared. Touray mentioned recent terrorist attacks in Benin and Togo. He viewed them as an indicator of the expanding reach of terrorism.
Various initiatives have been launched to tackle this insecurity. Yet, according to Touray, a lack of coordination hampers these efforts. ECOWAS wants to integrate these initiatives into a regional plan.
To this end, ECOWAS military chiefs of staff have consulted on strengthening a regional standby force. The aim is to support member states in fighting terrorism. It would also guard against threats to the constitutional order.
Touray shared two proposed options. The first is establishing a 5,000-strong brigade, which would cost $2.3 billion annually. The second option is a more flexible deployment of troops on demand, which would cost $360 million per year.
Touray voiced the African Union's request for funding. He asked for African peace operations to be funded from the U.N. regular budget. This budget is contributed to by all 193 U.N. member states.
The U.N. Security Council also heard from Leonardo Santos Simão, the head of the U.N. office for West Africa. He echoed Touray's concerns, emphasizing the deteriorating security situation in the central Sahel.
 U.S. Deputy Ambassador Robert Wood also addressed the council. He expressed concerns over democratic backsliding in the region. He also criticized the Russia-based Wagner Group for alleged human rights abuses.
The violence in West Africa, particularly its expansion toward the littoral states of Benin and Togo, underpins a larger concern
International Christian Concern, a U.S.-based persecution watchdog, sees this spread of terrorism as part of a global Jihad.
Responding to Touray's disclosure, ICC expressed concerns about Islamic extremists' aims to enforce extreme Sharia law wherever they conquer. It explained in a statement that this poses a significant threat to Christian communities in the region who are often singled out as targets.
The organization called for global prayers to strengthen unity within the church, end the tyranny of terrorists and replace the prevailing darkness with the light of peace and compassion.