'19 Kids & Counting' Jessa Duggar Wedding Plans and Details Revealed
"19 Kids & Counting" star Jessa Duggar is engaged to Ben Seewald, and the two recently revealed some details of impending ceremony, including that all-important first kiss.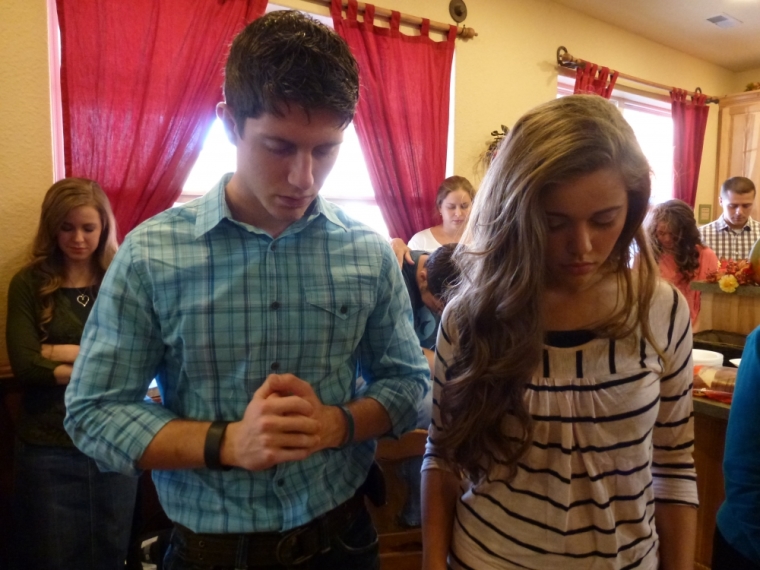 "We're really looking forward to the first kiss!" Jessa told ABC News. "We're talking about it – what if we miss or mess up? We're gonna have to plan this out or something."
Seewald recently moved to a guesthouse on the Duggar property, which could mean that the couple will exchange vows sooner rather than later. Sister Jill Duggar said "I do" to her husband Derick Dillard in June, and Jessa assured fans that there will be quite a few differences between the two ceremonies.
"The guest list is pretty big, but not as big as my sister's," she explained. "My list is a little smaller [than Jill's was], but then Ben's guest list is bigger than Derick's. It will be another Duggar-sized wedding!"
The two are likely to exchange vows this fall or winter and will be relying on family and friends to help with the ceremony and to simply celebrate the big day. Per Duggar tradition, the wedding is sure to be cost-effective, as there will be hundreds of guests to tend to and welcome. The Duggar family is known for using cost-saving methods such as making its own soap, shampoo, and cooking for large crowds.
"We want to have a nice wedding that everyone will enjoy but at the same time, we'd like to push our budget more toward our honeymoon because that's our time together," Ben added. "That's our first few weeks together."
One thing that Jessa's wedding will have in common with Jill's, in addition to the guest list and possible decorations, is that TLC will film the special day. Ben also noted that the company would also be filming part of the honeymoon, but of course, there will be plenty of private time for the newlyweds.
The new season of "19 Kids & Counting" debuts Sept. 2 on TLC.
Jessa Duggar Engaged to Ben Seewald and Ready for marriage