'19 Kids & Counting's Jill and Derick Dillard Go Through Premarital Counseling With Jill's Parents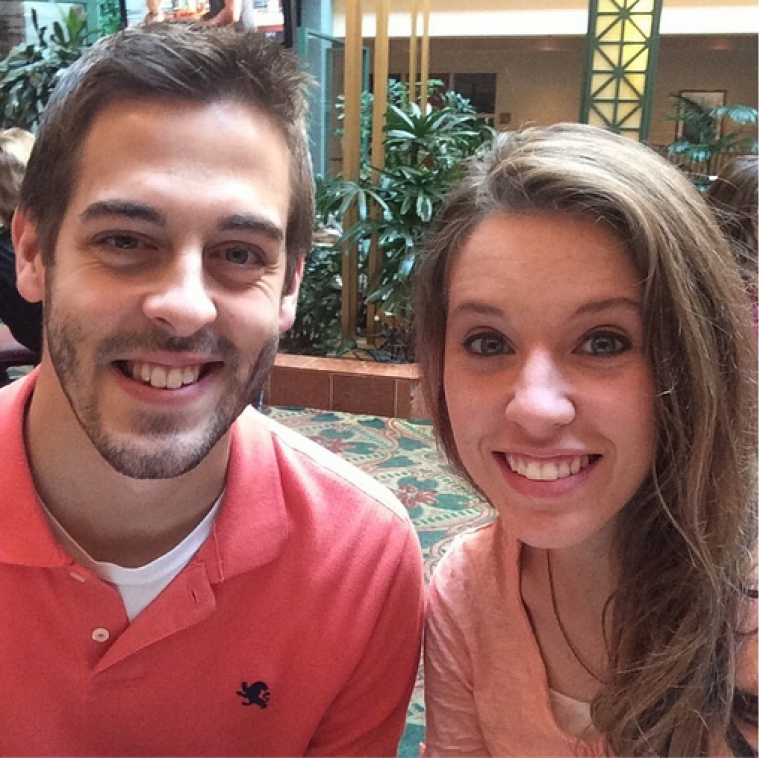 Before saying "I do," Jill Duggar and now-husband Derick Dillard went through premarital counseling with her parents, Jim Bob and Michelle.
"The four of us meet on a weekly basis for counseling," Michelle explained in the most recent episode of "19 Kids and Counting." "I believe it is our responsibility to equip our children to be prepared for that next step in life of marriage."
It's no secret that the Duggar parents are thoroughly involved in their children's relationships; they see every text message exchange and even participate in the texts as well, and they thoroughly vet their children's suitors before the children even meet them. Jim Bob was the one to arrange the meeting between daughters Jill and Jessa and their husbands.
Jill and Derick exchanged vows a few months ago and are now expecting their first child. Sister Jessa is engaged to Ben Seewald and the couple will make the trip to the chapel on Nov. 1, then go on that all-important honeymoon. While the wedding will be televised, the couple plans to escape from the publicity during the honeymoon.
During this particular session, the family discussed financial responsibility, with Jim Bob questioning Derick's plans and ideas about fiscal diligence.
"What do you think about debt? Say your engine blew up on your car and you're running low on cash," Jim Bob said. "What would you do?"
"Probably have an emergency fund," Derick promptly responded.
"What if that was depleted?" Jim Bob further questioned.
"I wouldn't go into debt," Derick stated, ending the conversation.
While Derick works full-time, Jill is busy running the home and preparing to give birth to the couple's first child. She plans to manage the household like mom Michelle does. It works for the family as they start their lives together. Jim Bob and Michelle are self-sufficient and have no debt; the couple own several rental properties, and Jim bob formerly worked at NASA.
"19 Kids and Counting" airs on TLC.