2 Dead Sea Scrolls Never Before Seen in Public Are on Display in This US City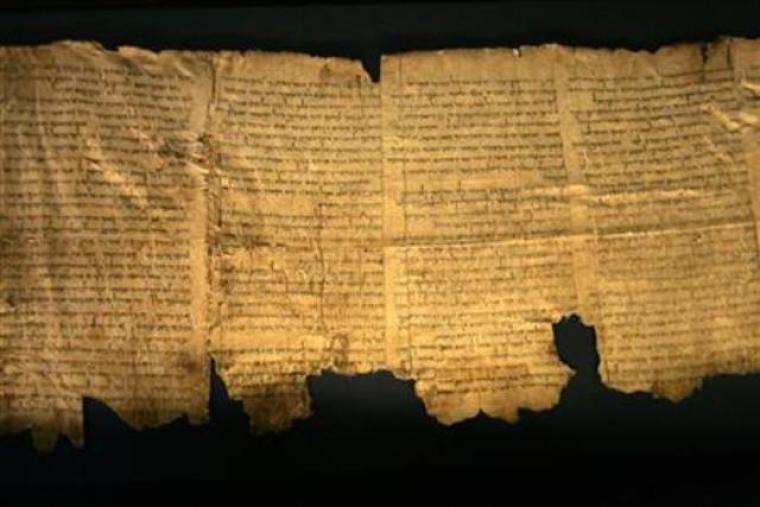 Two authentic manuscripts from the Dead Sea Scrolls are on public display for the first time ever at a six-month exhibit in Denver, which opened Friday and includes hundreds of other artifacts from the Israel Antiquities Authority to show life in Bible times.
One of the scrolls, which dates back to the late first century B.C., deals with matters of ritual purity and impurity, and the other one is about morality for learned disciples, according to Haaretz.
As many as 20 scrolls are on display at the "Dead Sea Scrolls" Exhibition at the Denver Museum of Nature and Science, and will be sent back to the Israel Antiquities Authority six months later.
The ancient Jewish religious manuscripts, written mostly on leather with a carbon-based ink by several people around 2,000 years ago, were initially found in the Qumran Caves near the Dead Sea in the 1940s.
There are 225 biblical texts included in the Dead Sea Scroll documents.
A small team has been assigned to create a new translation of the scrolls, which were written in the original Aramaic, Hebrew and Greek languages.
"There is so much yet to be known about these texts, and yet, they are so important for us to reveal a window of a hidden time, really, in terms of preservation," Alison Schofield, one of the editors and who teaches Judaic and religious studies at the University of Denver, tells 9NEWS.com. "A time when Judaism and Christianity come into being, and they hold a lot of the key for us to understand this period."
Daniel Falk from Penn State University and Martin Abegg Jr. from Trinity Western University are also part of the new translation team.
A 3-ton stone from the Western Wall in Jerusalem is among the 600 artifacts on show in Denver. The collection also includes early Christian artifacts and a document from the Bar-Kokhba Revolt, a rebellion of the Jews of the Roman province of Judea, led by Simon bar Kokhba, against the Roman Empire and which ended in 135 C.E. with the destruction of Jerusalem and banishment of the Jews.
"We want to show life in Bible times to the American public not through the biblical stories, but through real archaeological finds," Haaretz quotes Uzi Dahari, deputy director of the Israel Antiquities Authority, as saying.
The show is curated by Risa Levitt Kohn, professor of Hebrew Bible and Judaism at San Diego State University and Debora Hochman Ben-Ami of the IAA.