3 Reasons Millennials Must Read 'The Colson Way'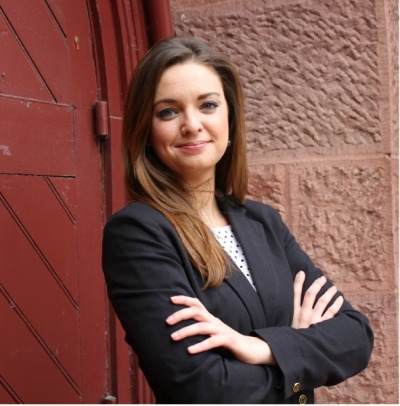 Never heard of Charles "Chuck" Colson? Neither had I until graduate school, a mere five years ago. It was a particularly challenging time in my life. A recently broken relationship toppled with a concentration change and downright theological confusion. I'll spare you the details, but the rejection stirred within me desperation for approval and affirmation. So I began questioning tradition in search of what I thought to be a more acceptable, progressive version of Christianity. Thank God, someone took notice and introduced me to Chuck Colson.
A professor at my Christian graduate school noted that my worldview (and many of my fellow students), was riddled with resentment and cynicism. So he assigned us to read Chuck Colson and Nancy Pearcey's book How Now Shall We Live. Light-bulb moment. It wasn't just that the authors answered my crucial worldview questions. It was that the pages captured the personal testimony of a man who knew pride, failure and rejection. Yet Colson found transformation and redemption—both of which I was craving. I will forever be grateful to my professor for that vital introduction.
Now Owen Strachan is introducing Colson to my generation in a whole new way. In his new book The Colson Way: Loving Your Neighbor and Living with Faith in a Hostile World, Strachan, a professor of Christian Theology at Midwestern Baptist Theological Seminary and President of The Council on Biblical Manhood and Womanhood, retells Colson's story to embolden young evangelicals striving to follow Christ amidst a culture that rejects us the moment "Jesus" is uttered from our lips.
"Pop culture has darkened in tone and morality. These are challenging times," writes Strachan in his introduction to his new book. Indeed, these are momentous times we are living in. Here are three simple reasons why Millennial evangelicals must read Strachan's The Colson Way.
#1. Colson's life had Pitfalls. Learn from them.
Peppered among Colson's story are takeaway lessons Strachan uses to advise his young readers to notice about the occurrence at hand. The greatest of these lessons is found within chapter titled, "Conversion."
From 1969 to 1973 Colson served as Special Counsel to President Richard Nixon. The only problem was that Colson's political strategy involved shrewdness, cut corners, and the sacrifice of his family for the sake of success. Pride, corruption and failure are indeed a part of Colson's testimony. Thankfully, Strachan does not whitewash the beloved evangelical leader's history. Instead he deliberately lays out Colson's flaws to illustrate that no one—NO ONE— is what Strachan calls "God-proof."
"Even as Colson ignored God, God was charting his course," writes Strachan of the chaos surrounding Colson's darkest days. "There is infinite wisdom in divine providence, and there is infinite potential in divine grace. Colson's past was not an accident. Our pasts are not accidents."
#2. Game Changers need conviction and compassion. Colson's way instills both.
Convicted of a felony and serving jail time, Colson found that his life after convertion was not without burden. Laundry and floor scrubbing mixed with occasional brawls among cell mates were the new normal for the former White House advisor. But Strachan is quick to explain how God uses the tumultuous seasons in our life for mighty ministry later.
Upon Colson's release from prison, Strachan sets the scene of a man searching for peace and quiet far away from the spotlight. But God had different plans. Colson recognized his responsibility to share the uncompromised Gospel. He also cared deeply for the physical and spiritual needs of men and women behind prison walls. All that mattered next was whether or not Colson was willing to forgo his comfort zone and obey.
Shattering our comfort zones is never easy. It takes courage, especially in the face of trials, hostility, and temptation. Denying the temptation of writing a lucrative Watergate tell-all, Colson elevated his devotion to Jesus Christ and his love for the incarcerated above his own desires. Out of Colson's conviction and compassion was birthed Prison Fellowship, the nation's largest prison ministry.
#3. You'll be inspired to change the world for Jesus Christ.
Later, Colson's ministry expanded to include Prison Fellowship International, Angel Tree, and Justice Fellowship, whose efforts have shared the Gospel and aided the lives of millions of inmates and their families across the globe.
Are you stirred to do great things too? Such as seek justice, show mercy and effect change in our very broken world. I encourage you to seek out role models and leaders who have done this well. Strachan's story telling of Colson's crazy, beautiful testimony will inspire the rising generation of evangelical leaders.
"There is a profound lesson here for young evangelicals who wish to be leaders. It is not our talent that will matter most," shares Strachan. "It is our character, our God-shaped morality. If we live in virtue, then nothing the world throws at us can touch us. If we compromise our ethics, however, we set ourselves up for failure."
In an era where cultural compromise is the trend, The Colson Way introduces a fearless advocate for the Faith, family and freedom to Millennials. His story of accountability and unwavering conviction and compassion is simply one every young evangelical should know.
Go ahead. Get to know Chuck Colson. Download The Colson Way here.
Chelsen Vicari serves as the Evangelical Program Director for the Institute on Religion and Democracy. She earned her Masters of Arts in Government from Regent University and frequently contributes to conservative outlets. Follow her on twitter @ChelsenVicari.