36-Y-O Pastor, Father of 7 Battles Brain Cancer as His Wife Faces Losing a Second Husband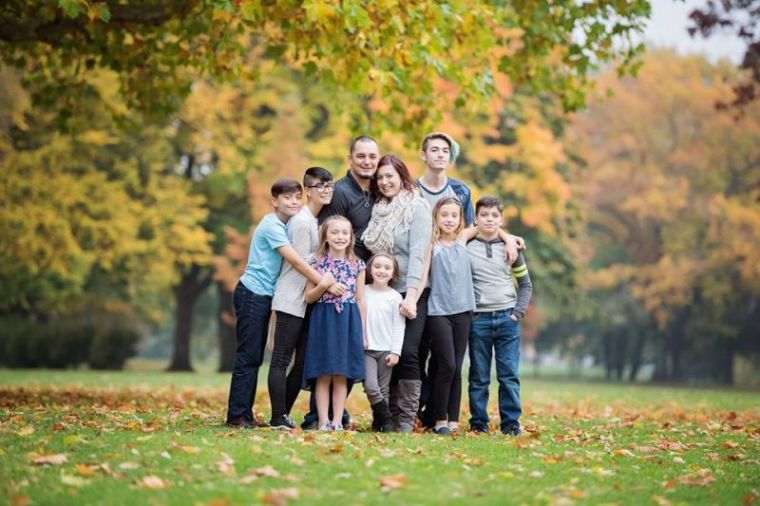 When Pastor Joel Royce, 36, of First Baptist Church of Castle Rock in Washington met his wife, Leslie, years ago, he was a troubled Christian who had lost his way and she was a newly widowed mother of two small children.
A wedding and five more children later, however, Leslie is now facing the possible loss of a second husband as Pastor Royce battles terminal brain cancer.
"It has been hardest on Leslie, as she felt God wouldn't take another husband from her," Royce told the Oregon Faith Report of his diagnosis. "The kids have suffered as well, each coming to terms with it in their own way."
Royce grew up in the United Pentecostal Church where his father had served as a pastor. When he was 15, his father divorced his mother after coming back from the Iraq war a changed man.
"I lost respect for him and religion," he said of his father.
Royce began to "party and chase girls" until he met Leslie while pursuing a physical education and health degree at Eastern Oregon University. Leslie's first husband had died 10 months earlier in a logging accident. Shortly after meeting her, Royce felt God gave him a sign that she would be his wife and they eventually got married.
Nearly 11 months ago, Royce was diagnosed with brain cancer and doctors were able to successfully remove a significant portion of the tumor he had in his brain. He is fighting to stay alive for as long as he can.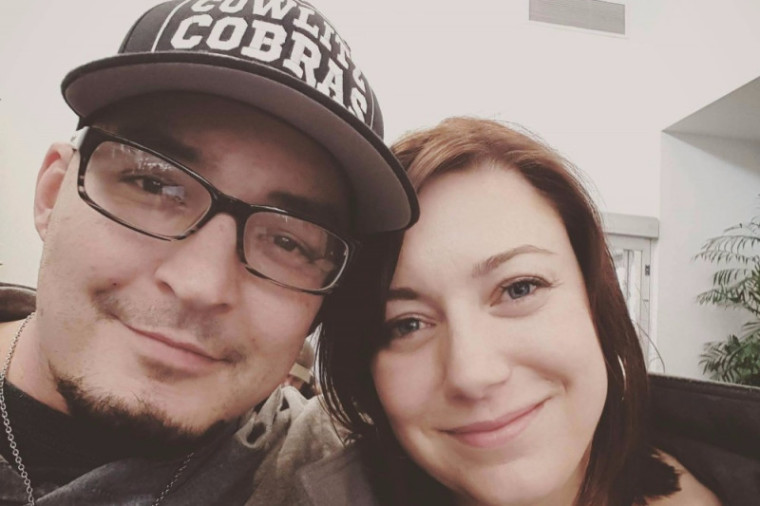 "The tumor was 2.6 centimeters, or the size of an egg," Royce told the Oregon Faith Report. "It was deep within my brain and they didn't do a biopsy prior to removing the tumor, as even that procedure is risky. I asked people to pray that the tumor would be encapsulated, as 5 percent of people don't come through this surgery at all and 50 percent are paralyzed, with the remainder having varying levels of symptoms."
Before going into surgery in February 2016, Royce said he had prepared for the worst. He bought flowers for his daughters and made a video of last words to his wife and children and planned his funeral — but he survived.
"They performed a resection, cutting open my brain to get the tumor out and found a cavern around the tumor, which is good, and were able to take 95 percent of the tumor out," Royce explained. "The pathology result is a level four glioblastoma and the goal is to have disease free periods, as 95 percent of folks with this disease do not survive five years. I can't ever say I'm cancer free, as it comes back."
As he and his family prepare for the inevitable, Royce is seeking to raise $25,000 through a GoFundMe campaign to help his family with expenses as it becomes harder for him to carry out his duties as a pastor.
"I have pushed the limits of my mental and physical capabilities and attacked my recovery with as much energy as I can muster, including going to the gym during my chemo treatments. My schedule has been stripped down to the minimum, but over the past 3 months I've tried to fill it again as my recovery has progressed. The discouraging part is how much I have lost; reading is slower; amnesia hits me when I'm tired; and doing simple math in my head is incredibly taxing," he wrote in a message to his supporters on Thursday.
"As the months of chemotherapy continue to climb, I'm finding more fatigue and chemo-related symptoms. So, after months of prayer and trial and error, I have concluded that I need to reduce my limited work hours at the church. I'm planning to delegate more and will be working with the leadership at my church to find a situation that will help me to have more time to focus on recovery and not leave the church without leadership or active ministry," he added.
To help Pastor Royce, go to his campaign here.