4 Notable Speeches at March for Life 2018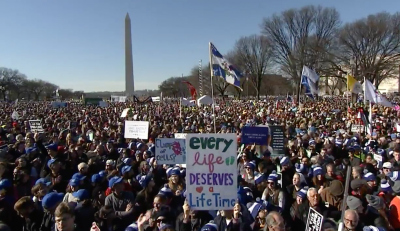 Tens of thousands of pro-life activists of all ages came to National Mall in Washington, D.C. on Friday for the 45th annual March for Life.
Held in response to the controversial 1973 landmark Supreme Court decision Roe v. Wade, this year's theme was "Love Saves Lives."
This year, President Donald Trump gave a speech from the White House Rose Garden via satellite to the marchers, the first sitting president to do so in the history of the annual event.
As with past years, the march was preceded by a large rally at the National Mall, which had a main stage in which several speakers ranging from celebrities to members of Congress gave remarks.
Here are four notable speeches from this year's March for Life, centering on different aspects of the movement.