40 Influential Christian Books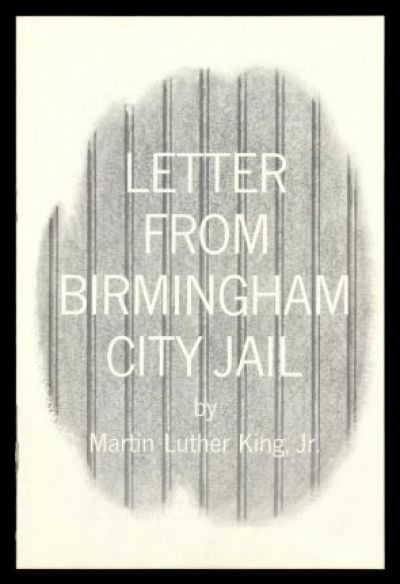 17. Letter From Birmingham Jail — Martin Luther King, Jr.
The Letter From Birmingham Jail is an open letter written on April 16, 1963, as a response to a letter Martin Luther King, Jr., received from critics, fellow clergymen who asked him to drop his campaign for non-violent action. The letter, which famously stated, "injustice anywhere is a threat to justice everywhere," became one of King's most powerful written statements and a rally call for an end to racism.
Click here to purchase the Letter from Birmingham Jail.