400,000-Membered American Bar Association Backs LGBT Rights in US, Globally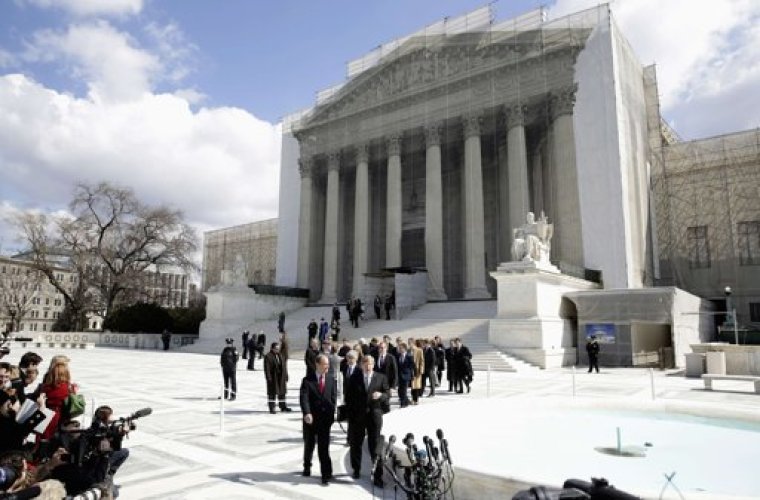 The American Bar Association, which has more than 400,000 members, has adopted a new resolution calling for an end to "discrimination" against lesbian, gay, bisexual and transgender people in the Unites States and around the world.
LGBT people have "a human right to be free from discrimination, threats and violence based on their LGBT status," states the resolution passed at the ABA annual meeting in Boston, Massachusetts, this week, and goes on to condemn "all laws, regulations and rules or practices that discriminate on the basis that an individual is a LGBT person."
The resolution, passed by the ABA's 560-member House of Delegates and posted on the association's website, urges the U.S. Government, "through bilateral and multilateral channels, to work to end discrimination against LGBT people and to ensure that the rights of LGBT people receive equal protection under the law."
The national attorneys' organization calls on the governments of countries around the world to repeal "discriminatory laws, regulations and practices."
It also urges other bar associations and attorneys in places where "discriminatory laws or incidents of targeting of LGBT people" exist to work to defend "victims of anti-LGBT discrimination or conduct."
In 2011, the association's House of Delegates adopted a resolution urging "federal, state, tribal, territorial, and local officials to prevent and remediate the existence and dangers of bullying, including cyberbullying and youth-to-youth sexual and physical harassment."
The 2011 resolution also called on the officials to adopt "institutional protections particularly for those children at risk of these acts resulting from actual or perceived characteristics such as race, religion, national origin, sex, disability, sexual orientation, or gender identity."
There are at least 13 LGBT groups and projects at the ABA, according to the association's website. This includes the National LGBT Bar Association, formerly known as the National Lesbian and Gay Law Association and which is an affiliate of the ABA with a delegate to the House of Delegates.
Even federal judges in many states have struck down state amendments and laws banning same-sex marriage as unconstitutional since the U.S. Supreme Court last June repealed a key part of the federal Defense of Marriage Act, or DOMA.
Same-sex marriage is currently recognized in 19 states – California, Connecticut, Delaware, Hawaii, Illinois, Iowa, Maine, Maryland, Massachusetts, Minnesota, New Hampshire, New Jersey, New Mexico, New York, Oregon, Pennsylvania, Rhode Island, Vermont, and Washington – and the District of Columbia.