5 controversies surrounding the life and legacy of Martin Luther King Jr.
Communism allegations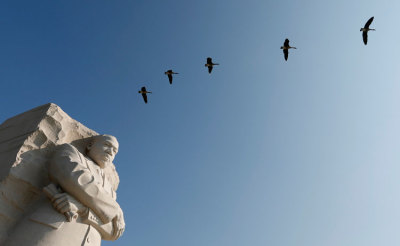 The civil rights movement that King helped lead emerged at a time of deep concern by many in the U.S. over the spread of communism, both globally and at home.
King had been a critic of communist ideology. He once remarked that he was "more socialistic in my economic theory than capitalistic," yet he also felt that capitalism had "relative merits."
Though he publicly distanced himself and the movement from communism, many, including the FBI, were convinced that he was somehow tied to the ideology. 
History.com reports that then-Attorney General Robert Kennedy authorized the installation of wiretaps in King's Atlanta home and the Southern Christian Leadership Conference offices with the knowledge that the FBI would continue investigating communist ties. 
Over the following months, the FBI expanded its surveillance by placing bugs and wiretaps in his hotel rooms. 
In 1958, a 42-year-old mentally ill African American woman named Izola Ware Curry stabbed and nearly killed then 29-year-old King at a department store in part because she thought he was a communist.
In 1976, the Senate Select Committee to Study Governmental Operations With Respect to Intelligence Activities reported that the FBI never found any evidence that King had ties to the Communist Party.