5 Dr. Martin Luther King Jr. Statements That Were Faked or Misquoted
5. "I would still plant my apple tree"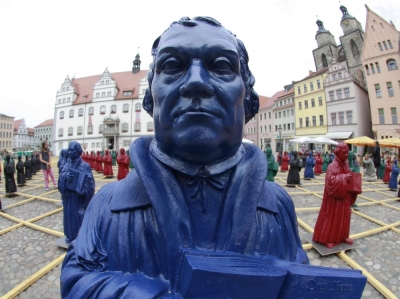 Another common misquote found on numerous blogs and message boards is a quote attributed to King about still going about one's business despite impending disaster.
"Even if I knew that tomorrow the world would go to pieces, I would still plant my apple tree," reads the quote credited as coming from King.  
And yet, this quote is also often attributed to Martin Luther, the 16th century German theologian who started the Protestant Reformation.
Odds are good neither man spoke the statement. According to luther.de, the quote was first put into the mouth of the German Martin Luther in a 1944 book.
"Many more legends about Luther and trees swirl around, one of the best known should be mentioned, the famous saying: 'If I knew that tomorrow was the end of the world, I would plant an apple tree today!'" noted the site. "One must remember, that the first written evidence of this saying comes from 1944."
Historian Hartmut Lehmann told the website luther2017.de in an interview that the quote was likely a byproduct of the Second World War and its impact on Germany.
"This legend has been documented for the first time in 1944, when it was meant to comfort or perhaps to inspire the motivation to hold out during the last phase of WW II," explained Lehmann.
"The true core of this legend is therefore not Luther, but the mentality and the desperation of the last years of the war."