5 Interesting Facts About The Christian Faith of Martin O'Malley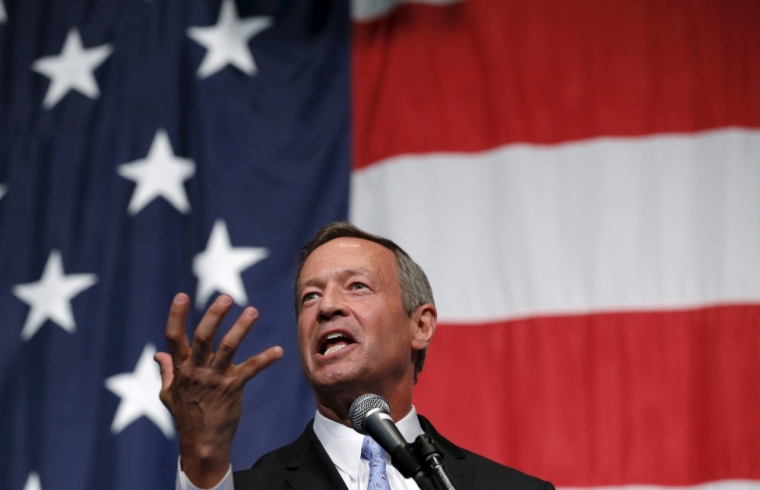 Martin O'Malley has struggled to command the same kind of attention given to Bernie Sanders and Hillary Clinton in the Democrat Presidential Primary. O'Malley, stuck in single digits in current polls, is a former a two-term governor of Maryland and mayor of Baltimore.
He has been critical of the Democrat Party for only scheduling six debates and has aggressively denounced Clinton for her email scandal and ties to Wall Street. While he endorsed Clinton over Barack Obama in 2008, he now tells Democrats "rallying around Clinton is a big mistake."
Married with four children, the former governor is a vocalist, guitar, and banjo player in a Celtic rock band called "O'Malley's March."
Below are five facts about the faith of Democrat Martin O'Malley.
1. O'Malley is Roman Catholic and regular attender of Mass.
O'Malley, a lifelong Catholic, grew up in an Irish Catholic home in Maryland and attended Catholic schools all the way through college. After college, he graduated from the University of Maryland School of Law.
 2. He is the only Roman Catholic presidential candidate on record of supporting Pope Francis's encyclical on climate change.
Encyclical's are a letter or document drafted by the Roman pontiff that offers suggestions on doctrine. O'Malley outlined his agenda to address climate change in a June op-ed in USA Today.
3. O'Malley is out of step with the Catholic Church's teaching on abortion and same-sex marriage.
A proud liberal, O'Malley has been critical of Clinton for embracing same-sex marriage when it became politically expedient. While some in the media have dubbed O'Malley a "Pope Francis Democrat," he differs with Catholic teaching on both same-sex marriage and abortion, which the Church opposes.
4. He says he tries to spend the morning in prayer and likes to read Ignatius Loyola, Thomas Merton, and C.S. Lewis during devotions.
O'Malley told the Huffington Post that he sometimes prays in the morning or at Mass. "At home, I try to take 20 minutes — half hour, if I can — to read what I call 'good stuff.'"
He claimed to have a heavy interest in the works of Jewish philosopher and theologian Abraham Heschel, a Polish immigrant fleeing Nazis persecution, who was active in the American Civil Rights Movement.
5. O'Malley says his faith has informed his opposition to the death penalty.
While his faith seems to have little impact on his public positions on abortion and same-sex marriage, that is not true for his position on the death penalty. The former governor signed a bill in 2013 that outlawed the death penalty for future offenders in Maryland. O'Malley says the death penalty does not align with "our values as a people."