6 Interesting Facts About Bernie Sanders and Religion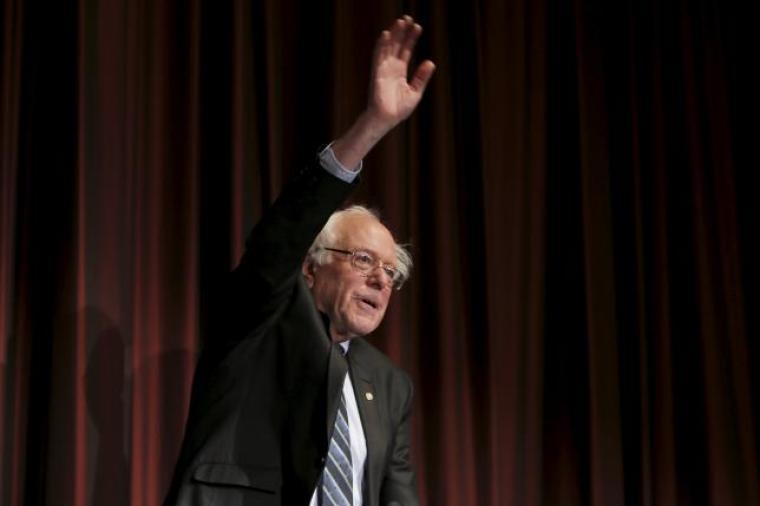 Perhaps no candidate is attracting crowds as large as Bernie Sanders in the race for the presidency. Sanders, 73, is drawing thousands at single stops in Iowa as he bewails corporate influence in politics and income inequality.
A self-described socialist from Vermont, Sanders is known for his Jewish background and as a champion for a secular worldview. An independent in Congress, Sanders is seeking the Democratic Party nomination for the presidency. Below are six interesting facts about his faith background and how religion intersects with his liberal politics.
 1. According to Bernie Sanders' Roll Call profile, his religious affiliation is Jewish.
Sanders was born to Jewish parents in Brooklyn, New York. According to USA Today, Sanders now declares that he's not actively practicing a religious faith. Much of his father's family from Poland died in the Holocaust. In the past, he has said if pressed into service he could "brush up" and read Hebrew if needed.
2. In his book, Outsider in the House, Sanders accused the Christian Coalition of "gay bashing."
 "Gay bashing has become a cornerstone of the agenda advanced by the Christian Coalition," declared Sanders, "a powerful element in the Republican 'revolution.'" The book was published in 1998. "Homosexuality is, by their definition, 'antifamily,' and so is support for 'gay rights,'" he added.
 3. Bernie Sanders has called for Pope Francis to address a joint session of Congress.
Sanders has praised Pope Francis' statements denouncing greed, wealth, and the state of the economy. "The leader of the Catholic Church is raising profound issues," said Sanders. "It's important that we listen to what he has said." The Pope plans to visit Washington D.C. in the fall. Sanders is an admirer, calling Francis "incredibly smart and brave."
 4. The conservative Faith & Freedom Coalition gives Sanders a rating of 0 percent for 2013 and a lifetime score of 3 percent.
Some of the measures on the scorecard include right to life issues, religious freedom for chaplains, and repeal of Obamacare. The Faith & Freedom Coalition is a nonprofit organization "committed to educating, equipping, and mobilizing people of faith and like-minded individuals to be effective citizens."
 5. Bernie Sanders used religion to denounce usury in a historic eight hour filibuster against corporate greed in 2010.
"If you read the religious tenets of the major religions throughout history," declared Sanders, "whether it is Christianity, Judaism, Islam, and others, what you find is almost universal objection and disgust and a feeling of immorality in terms of usury."
In his remarks, Sanders was comparing the CEO's of Wall Street to the "thugs" and "gangsters" who charged enormously high interest rates and then roughed individuals up when they could not repay their loans.
6. While secular, Sanders is not afraid to cite any religion to support his brand of wealth distribution.
"Whether you are Catholic or Protestant; Christian, Jewish or Muslim; Hindu or Buddhist," says Sanders, "what all of the major religions teach us is that it is immoral when so many have so little and so few have so much."
The quote comes from a 2014 statement Sanders gave with religious leaders decrying income inequality, calling it a "profoundly moral issue."