'A dark day for our nation': 5 pro-life reactions to Biden's decision to rescind Mexico City Policy
United States Conference of Catholic Bishops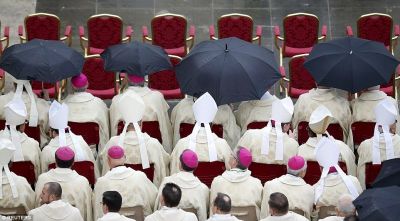 The United States Conference of Catholic Bishops also denounced the decision that came from the second member of the Roman Catholic Church to become president of the United States.
Archbishop Joseph F. Naumann, chairman of the U.S. Conference of Catholic Bishops' Committee on Pro-Life Activities and Bishop David J. Malloy, chairman of the Committee on International Justice and Peace, issued a joint statement.
"It is grievous that one of President Biden's first official acts actively promotes the destruction of human lives in developing nations. This Executive Order is antithetical to reason, violates human dignity, and is incompatible with Catholic teaching," the bishops said.
"We and our brother bishops strongly oppose this action. We urge the president to use his office for good, prioritizing the most vulnerable, including unborn children."
The bishops also stated that they are, however, "ready to work" with Biden "to promote global women's health in a manner that furthers integral human development, safeguarding innate human rights and the dignity of every human life, beginning in the womb."