5 Reactions: Mike Huckabee Called 'Racist' for Immigrant Gang Photo, Joke About Nancy Pelosi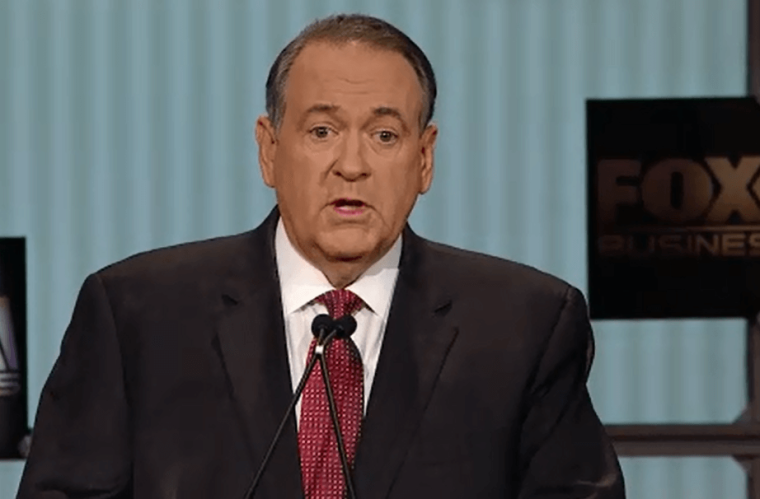 Mike Huckabee, the former governor of Arkansas and Christian minister, has been defending himself after receiving major backlash for a tweet joking that MS-13 gang members will work for House minority leader Nancy Pelosi.
The controversy began with Huckabee's tweet on Saturday, in jest, which read, "Nancy Pelosi introduces her campaign committee for the take back of the House," above a photo of what appear to be MS-13 gang members.
A spokesperson for Pelosi told CNN Sunday, "Trump and his surrogates will continue to repeat blatantly false attacks as long as the media continues to take the bait and print them." 
The gang, which the White House says is a "transnational gang which follows the motto of 'kill, rape, control' by committing shocking acts of violence in an attempt to instill fear and gain control," has been at the center of the immigration debate in America.
The U.S. government has argued that its crackdown on illegal immigration is largely a response to the attacks of such gangs and the need to keep the nation safe.
A number of political commentators on the left and on the right saw racial undertones in Huckabee's tweet, however.
Below are five responses, including from Christian conservatives and friends of Huckabee calling out his tweet, but also from others defending the former U.S. presidential candidate from accusations that he is being racist.