5 Reactions to the Violence in Charlottesville
4. Evangelical Advisory Board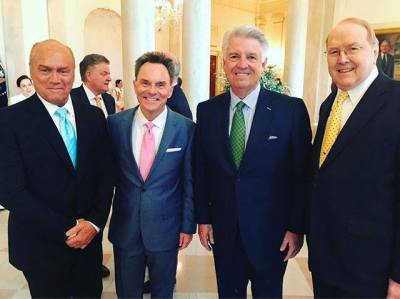 Members of Trump's evangelical advisory board offered explicit denunciations of the Unite the Right protest and the ensuing violence.
Ronnie Floyd, senior pastor of Cross Church in Arkansas and former Southern Baptist Convention president, stated that the Alt Right rally did not "represent in any form or way the Christian faith or the values followers of Jesus stand for."
"In fact, white nationalism and white supremacism are anathema to the teachings of Christ, who called us to love and to serve our neighbor — regardless of skin color, gender or religion — to give up our life for our friends and to even love our enemies," said Floyd, as reported by Newsweek.
The Rev. Samuel Rodriguez, president of the National Hispanic Christian Leadership Conference, said in a statement:
"I condemn the forces of white nationalism, white supremacy and anti-Semitism that divide our country today and I also condemn those who seek to politicize it all for their political gain."
"Unless, we bridge this senseless and partisan divide there will be more horrors to come. It's on each of us to be a part of solution and it begins with turning our political swords into plowshares. We must begin to work together to heal our nation."