5 Things to Know About the New Agreement Between North and South Korea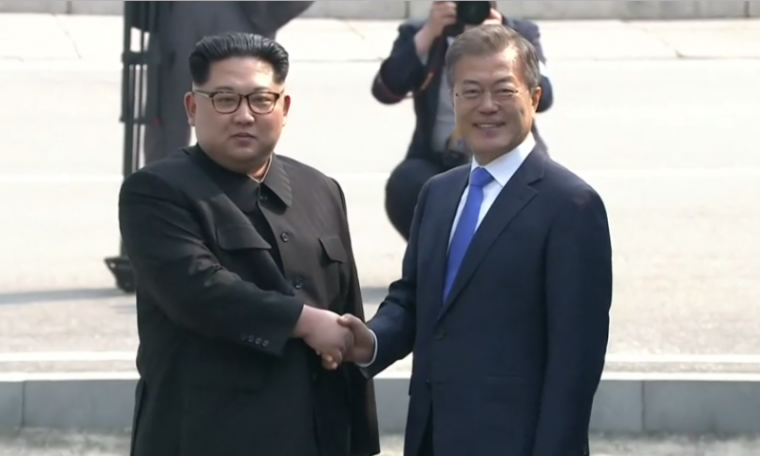 South Korean President Moon Jae-in and North Korean leader Kim Jong Un declared an official end to the Korean War and agreed to denuclearize the Korean Peninsula in a historic summit meeting at the Joint Security Area of Panmunjom inside the heavily-fortified Demilitarized Zone that divides the two nations on Friday.
It was the first time a North Korean leader had ever set foot in South Korea, The New York Times said.
Please do not forget the great help that my good friend, President Xi of China, has given to the United States, particularly at the Border of North Korea. Without him it would have been a much longer, tougher, process!

— Donald J. Trump (@realDonaldTrump) April 27, 2018
President Donald Trump, who is expected to meet with the North Korean leader in the coming weeks, acknowledged the talks between the two Koreas early Friday morning and erupted with excitement on Twitter after the two leaders had reached the agreement.
"After a furious year of missile launches and Nuclear testing, a historic meeting between North and South Korea is now taking place. Good things are happening, but only time will tell!" Trump tweeted as the meeting between the two leaders was underway.
A few minutes later, he noted about the war which ravaged the peninsula from 1950 to 1953: "KOREAN WAR TO END! The United States, and all of its GREAT people, should be very proud of what is now taking place in Korea!"
An unofficial translation of the declaration signed by the two leaders noted that they: "... solemnly declared before the 80 million Korean people and the whole world that there will be no more war on the Korean Peninsula and thus a new era of peace has begun."
They further noted a "commitment to bring a swift end to the Cold War relic of longstanding division and confrontation, to boldly approach a new era of national reconciliation, peace and prosperity, and to improve and cultivate inter-Korean relations in a more active manner."
According to BBC, the summit was the third Inter-Korean summit between leaders of North and South Korea. It was the first one in more than a decade and also the first summit meeting for Kim.
Ahead of talks at the Peace House in Panmunjom Friday, Kim said he felt Moon had "fired a flare at the starting point ... the moment of writing a new history vis-à-vis peace, prosperity and North-South relations."
Here are five things the North and South Korea leaders agreed to on Friday.