5 Ways to Use Social Media to Stop Planned Parenthood
5 Ways to Use Social Media to Stop Planned Parenthood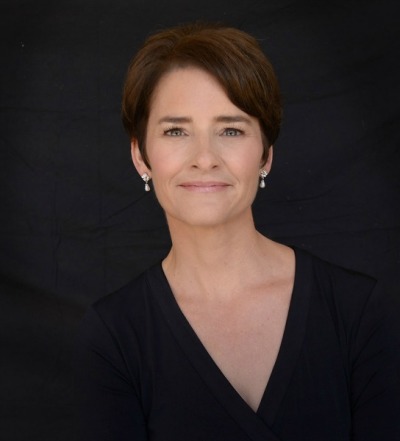 In the past 10 days, pro-life Americans, outraged by videos showing Planned Parenthood executives discussing the harvest and sale of fetal body parts, have made major advances. They have prompted three Congressional and eight state investigations of Planned Parenthood. And, they have spurred new legislation to defund Planned Parenthood in both the House l and Senate. Digital media analysts say none of this would have happened had concerned citizens not harnessed a new and powerful tool – social media.
"As a means of social change, there has never been anything in the history of the world like social media," said Marty Duren, manager of social media for LifeWay Christian Resources. Duren compared the way social media has propelled the Planned Parenthood story to the 2010-2011 Arab Spring, a wave of revolutionary protests, which was initiated and largely sustained by social media. "If this continues, we could see a kind of Arab Spring that may eliminate certainly part of Planned Parenthood's funding, but maybe all of it. . . . This story has re-awakened a pathos in people like nothing I've seen in recent years."
Despite the shocking nature and newsworthiness of the Planned Parenthood story, the mainstream media largely ignored the first video, which released last Tuesday. But, pro-life moms, dads, pastors and other everyday Americans made it go viral – and quickly, the public outcry reached Capitol Hill. Now, a second video has been released, showing a Planned Parenthood executive negotiating prices for the body parts of aborted babies. Once again, people are horrified and are posting, sharing and tweeting the link to their friends. Already, the video has more than 850,000 views.
"Social media are powerful because they connect people and ideas," said Dr. James Miller, chairman of the communications department at Harding University. "When people rally behind a cause on social media, meaningful results are obtainable." Chad Cannon, CEO of the Chadwick Cannon Agency, a digital marketing firm, agrees. "Social media allows you to make a difference, even if you only have 100 followers. Just sharing the video and keeping it out there keeps the story going. Unfortunately, (the Planned Parenthood story) is a super-ugly story, but it needs to be told if we're ever going to see change."
Yet, what is the most effective way to tell this story on social media? And, moving forward, how can pro-life Christians sustain the positive momentum they have created? According to Cannon, Miller and Duren, Christians need to engage wisely and winsomely if they are going to realize the full potential of this medium and preserve their witness. "With more of a voice comes more responsibility," Cannon said. "As Christians, we have more of a responsibility than ever before to not only champion a cause like this, but to remain positive and Christ-like in how we talk about it."
Use a Filter
Cannon urges people to always use a filter when sharing, posting or tweeting. When he was young, Cannon said his filter was, "If my mom saw this, would she be proud?" After he got married, it became, "Would my wife be okay with it?" Or, "If I were to step into a room full of people, would I read aloud what I've just written?" As believers, though, Cannon believes we should go a step further and ask, "Is my response going to edify the body of Christ?" If not, he said, don't publish it. "We can damage the cause of Christ just as much as we can enhance it."
Similarly, Miller encouraged Christians to watch their tone online. "Christians have every right to advocate for causes they believe in," he said, "but we should let our conversation be always full of grace." This doesn't mean we can't be indignant or angry about evil perpetrated on unborn children, Cannon said. But, he urged Christians to avoid getting personal or nasty.
Avoid or Moderate Arguments
Invariably, when people share stories or opinions on hot-button issues like abortion, they are going to discover that some of their friends feel differently. When someone shares an offensive opinion, Cannon said Christians should resist the urge to engage in an "opinion brawl." Rarely, do these brawls resolve anything, he said, so he encourages people instead to delete or to hide offensive comments. "Your reply isn't going to change anyone's opinion," Cannon said. "All it's going to do is make you feel a little better in the moment."
Duren takes a slightly different approach. Instead of avoiding arguments, he moderates them. As he put it, "There will be an amount of self-policing, but the police have to show up every once in a while." If someone name-calls or becomes nasty, he may delete the comment, but Duren said he makes it a practice to tell the person why. Over time, he said, this approach has fostered an environment on his Facebook page where people can disagree and discuss issues constructively. Though Duren agrees that posts don't change peoples' minds, he believes they can "influence peoples' thinking, so that over time, they begin to see things in a different way."
Duren also said he believes there is a "broader middle ground" on the Planned Parenthood story because even some pro-choice Americans are appalled by the organization's practice of trafficking fetal body parts. "Engaging people on the other side is easier because (harvesting and selling body parts) is further than most of them want to go," he said. Duren encouraged pro-life Christians to have two separate conversations on social media – one focused on eliminating abortion, but the other focused on building a broad consensus for ending Planned Parenthood's funding based on its recent actions.
Be Brief, But Not Too Brief
On social media, some people try to spread the word about a story by merely hitting the "Share" button. Others write 3,000-word treatises. Neither is most effective, experts say. Duren encourages people to include at least a one- to two-sentence introduction when sharing a story, telling friends how they feel about the story or why they should care.
According to Cannon, studies show that posts between 150 to 225 words are the most read on Facebook. The reason for this, he believes, is because most people are using a mobile device to read a post and don't want to scroll down to keep reading. At the same time, they want to get the gist of the linked story in the post's introduction. If they're interested, they'll click the link to read more.
But both Cannon and Duren emphasized that sharing important stories like those about Planned Parenthood is key to promoting the issue. As Duren remarked, "The Share button is a blessing of the kingdom of God."
Post Videos & Images
Including a photo, video or graph with your social media posts will always generate more traffic, Miller said. "People like to click on information if there is a promise of an intriguing photo or compelling video," he explained. Posts with videos also get more prominent play on Facebook, according to Cannon. Just six months ago, Facebook didn't allow people to upload videos directly and embed them in their posts. However, Facebook changed its policy so it could better compete with YouTube. Now, posts with embedded video actually appear more prominently in user's feeds.
Connect to Lawmakers
Even when videos go viral, they can have little effect on the workings of government if constituents don't communicate their concerns to their representatives, Duren said. For this reason, he urges Christians to either call lawmakers or connect with them on social media. Most lawmakers maintain active Facebook and Twitter accounts. "Share your concerns on a Senator's Facebook Wall or send them a tweet," Duren said. "At some point, that connection has to be made if this is going to go from a concern to practical action."
Duren also encouraged Christians to continue to push hard for change during this presidential election cycle. No doubt, GOP candidates are going to capitalize on anti-Planned Parenthood sentiment while it is politically expedient. But, after the elections, politicians will be much less motivated. Fortunately, Duren said he is not seeing any indication that pro-life Christians are easing up. In fact, he said he is seeing the same social media activity over the second Planned Parenthood video as he saw with the first. Apparently, the juxtaposition of casual conversation over a meal and the dismemberment of babies and sale of their body parts is simply more than many Americans can stomach.
Julie Roys is a speaker, freelance journalist and blogger at www.julieroys.com. She also is the host of a national radio program on the Moody Radio Network called, Up For Debate. Julie and her husband live in the Chicago suburbs and have three children