54 Percent of Republicans Believe 'Deep Down' Obama Is a Muslim, Survey Finds
Only 45 Percent of Democrats Believe Obama Is Christian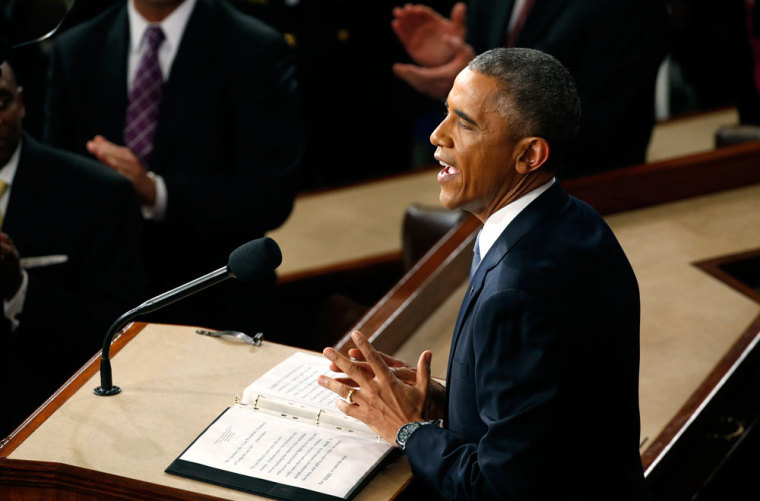 As many as 54 percent of Republicans have said in a survey that they believe President Barack Obama "deep down" is a Muslim, and only 9 percent trust that he's really a Christian.
Alex Theodoridis, an assistant professor of political science at the University of California, Merced, described the results as "staggering" in an article for The Washington Post on Wednesday.
The direct question asked was "Which of these do you think most likely describes what Obama believes deep down? Muslim, Christian, atheist, spiritual, or I don't know."
Only 45 percent of Democrats identified Obama as a Christian, though only 10 percent said that they believe he is a Muslim. Twenty-six percent said that they do not know what religion the president is, and 17 percent said they believe he's "spiritual."
Those who identified as Independents also largely did not trust that Obama is a Christian. Close to half, or 47 percent said that they don't know Obama's religious beliefs; 26 percent suggested that he's a Muslim, and only 16 percent said that he is a Christian.
The poll was conducted as part of the 2014 Cooperative Congressional Election Study, and was undertaken by YouGov during October and November of 2013, sampling 1,000 American adults.
Obama has, on several occasions throughout his presidency, talked publicly about his Christian faith.
In January, he said that anyone who questions his faith does not know him. At the same time, he said that there would be nothing wrong if he was indeed not a Christian.
"In our lives, Michelle [Obama] and I have been strengthened by our Christian faith. Still, as you may know, my faith has at times been questioned — by people who don't know me — or they've said that I adhere to a different religion, as if that were somehow a bad thing," Obama said.
"Every person has the right to practice their faith how they choose, or to practice no faith at all, and to do so free from persecution and fear."
That being said, Obama has also emphasized his Muslim upbringing in Indonesia during interviews with foreign press and speeches in predominately-Muslim countries. During an address to the Turkish Parliament in 2009, he said: "Many Americans have Muslims in their families or have lived in a Muslim-majority country — I know, because I am one of them."
Theodoridis suggested that the phrasing of the survey's question, which asked what people really think about Obama's beliefs, could have had an impact on the results.
"Previous survey questions about Obama's religion tend to sound like a pop quiz — such as 'do you happen to know the religious faith of Barack Obama?' But by asking 'what Obama believes deep down?' I was intentionally granting respondents license to stray from the president's self-reported Christian faith," he explained.
"This reveals a prevalent willingness to distrust this president or categorize him as 'the other' in terms of religion."
Theodoridis also suggested that the results might be reflecting respondents' dislike of Obama, rather than offering a genuine opinion on the president's faith.
A number of Christian voices, including evangelical preacher Rev. Franklin Graham and former Arkansas Gov. Mike Huckabee, have accused Obama of supporting the Muslim community in expense of Christians by refusing to identify terror group ISIS as radical Islamic jihadists.
Obama has explained that he does not want to give legitimacy to ISIS and give the terror group what it wants by calling it Islamic.