55 Oklahoma congregations leave United Methodist Church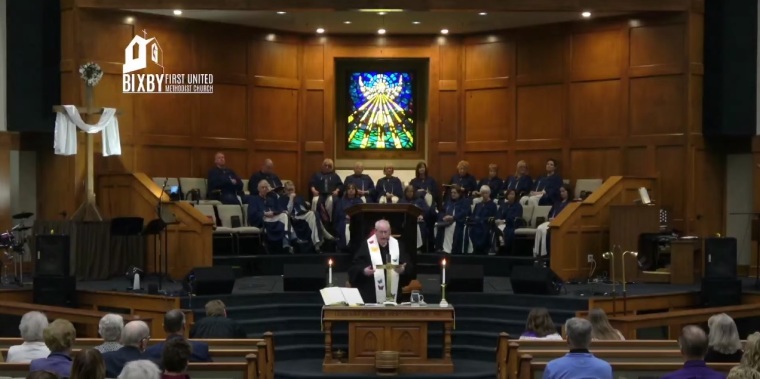 Fifty-five congregations in Oklahoma have disaffiliated from The United Methodist Church, joining a wave of churches departing the mainline Protestant denomination since last year.
At a special called conference held on Saturday, delegates at the UMC Oklahoma Conference voted to recognize the disaffiliation votes of 55 congregations, representing over 10% of their 425 member churches.
"I am thankful for all the members of the annual conference for the time they have been and will be devoting to evaluating the report from the Trustees, listening to the motions and discussions from other members and casting their votes," said Oklahoma Area Bishop James G. Nunn in a statement emailed to The Christian Post on Monday. Nunn also said he recognized "how painful and emotional these decisions are for all involved."
"I am comforted that the process for today's vote was carried out according to the requirements identified in our denomination and conference disaffiliation agreements."
One of the congregations that voted to leave was First United Methodist Church of Bixby, which in advance of Saturday's conference had voted 87.16% in favor of disaffiliating from the UMC.
Bixby Pastor Dan Pulver told CP in an emailed statement that his congregation was remaining independent for the time being, though they might join the recently launched Global Methodist Church.
"We are currently planning to remain independent until after the Global Methodist Church has its initial General Conference session, and we then see what the official denomination will resemble," stated Pulver.
On April 5, the Oklahoma UMC regional body announced that it was holding a special called conference on April 22 at the Church of the Servant of Oklahoma City, with an agenda that included voting to approve the 55 disaffiliations, as well as other matters.
Beginning last year, large numbers of congregations have voted to leave the UMC, largely due to issues with the denomination's ongoing debate over its official stance on LGBT issues.
While the UMC Book of Discipline prohibits the blessing of same-sex unions and the ordination of noncelibate homosexuals, many progressive leaders within the denomination refuse to enforce or follow the rules.
This has led many conservatives to decide to leave the UMC, with many of them opting to join the GMC rather than continue the unending debate over the Book of Discipline's standards.
On the same day the Oklahoma conference approved the 55 disaffiliation votes, the Tennessee-based UMC Holston Annual Conference approved the departure of 264 churches from the denomination.