6 Best Quotes From Scalia's Gay Marriage Dissent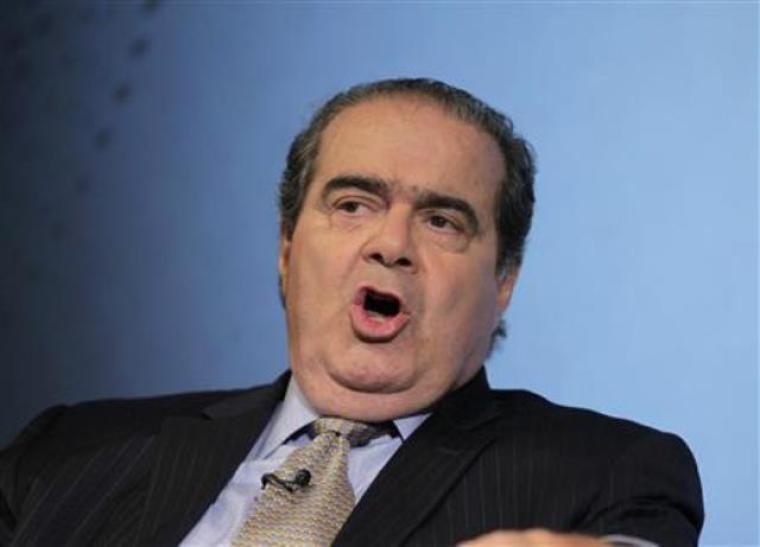 Justice Antonin Scalia's dissent to Friday's gay marriage opinion was cogent, acerbic and colorful as a rainbow.
Here are the six best quotes with footnotes removed:
1. Supreme Court put a stop to American democracy at its best.
Until the Courts put a stop to it, public debate over same-sex marriage displayed American democracy at its best. Individuals on both sides of the issue passionately, but respectfully, attempted to persuade their fellow citizens to accept their views. Americans considered the arguments and put the question to a vote. The electorates of 11 states, either directly or through their representatives, chose to expand the traditional definition of marriage. Many more decided not to. Win or lose, advocates for both sides continued pressing their cases, secure in the knowledge that an electoral loss can be negated by a later electoral win. That is exactly how our system of government is supposed to work.
2. Supreme Court claims super-legislative power.
This is a naked judicial claim to legislative — indeed, super-legislative — power; a claim fundamentally at odds with our system of government. Except as limited by a constitutional prohibition agreed to by the People, the states are free to adopt whatever laws they like, even those that offend the esteemed justices' "reasoned judgment." A system of government that makes the People subordinate to a committee of nine unelected lawyers does not deserve to be called a democracy.
3. Supreme Court is not representative of America; not a single Evangelical.
Judges are selected precisely for their skill as lawyers; whether they reflect the policy views of a particular constituency is not (or should not be) relevant. Not surprisingly then, the Federal Judiciary is hardly a cross-section of America. Take, for example, this Court, which consists of only nine men and women, all of them successful lawyers who studied at Harvard or Yale Law School.
Four of the nine are natives of New York City. Eight of them grew up in East- and West-Coast states. Only one hails from the vast expanse in-between. Not a single Southwesterner or even, to tell the truth, a genuine Westerner (California does not count). Not a single evangelical Christian (a group that comprises about one quarter of Americans), or even a Protestant of any denomination.
The strikingly unrepresentative character of the body voting on today's social upheaval would be irrelevant if they were functioning as judges, answering the legal question whether the American People had ever ratified a constitutional provision that was understood to proscribe the traditional definition of marriage. But of course the justices in today's majority are not voting on that basis; they say they are not. And to allow the policy question of same-sex marriage to be considered and resolved by a select, patrician, highly unrepresentative panel of nine is to violate a principle even more fundamental than no taxation without representation: no social transformation without representation.