6 Evangelical reactions to Russia's Ukraine invasion: 'Potentially major prophetic fulfillment'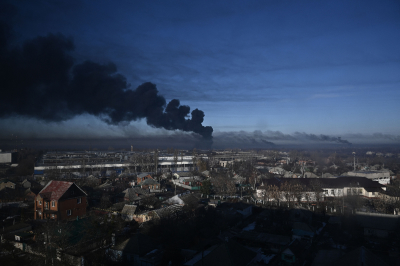 Association of Baptists for World Evangelism 
The Association of Baptists for World Evangelism urges donors to contribute to its Ukraine Crisis Fund. Through its partnership with Ukrainian pastors, the fund can help provide housing for refugees, feed the hungry, fund evangelistic outreach projects and purchase gas to help volunteers reach impoverished villages. 
"The Ukraine Crisis Fund isn't new. Since Crimea was annexed in 2014, the fund has been meeting needs and changing lives. Sadly, now it's just as necessary as it was eight years ago," ABWE President Alex Kocman said in a statement. 
Those interested can sign up to receive AWBE prayer updates from Ukraine.
"Please also consider joining us in prayer for Ukraine and the believers there," Kocman added. "Remember Psalm 46:8-9: 'Come, behold the works of the Lord … He makes wars cease to the end of the earth; he breaks the bow and shatters the spear; he burns the chariots with fire.' He will be exalted among the nations!"