6 Things to Know About Trump's Feud With the NFL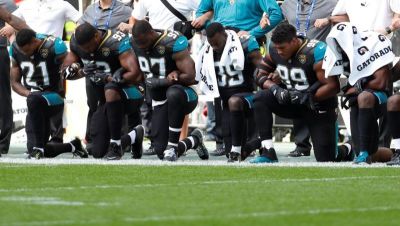 President Donald Trump ignited extreme outrage among National Football League players, coaches and owners over the weekend when he suggested during a trip to Alabama on Friday that players should be fired for kneeling in protest during the playing of the national anthem.
Although much has been made in the media over the past 13 months about players kneeling, sitting or engaging in some other form of protest during the playing of the "Star Spangled Banner" before each game, Trump's comments seemingly dumped gasoline on a political firestorm that had been building up for over a year since former San Francisco 49ers quarterback Colin Kaepernick started the trend of protesting during the anthem in 2016.
Trump's harsh words inspired a swift reaction from over 200 players, the league and team owners.
Considering that the president has doubled down on his remarks about the anthem with tweets on Monday, here are six things people should know about Trump's new-found war with the NFL.