60-Y-O Christian Woman Publicly Caned 30 Times for Breaking Islamic Law in Indonesia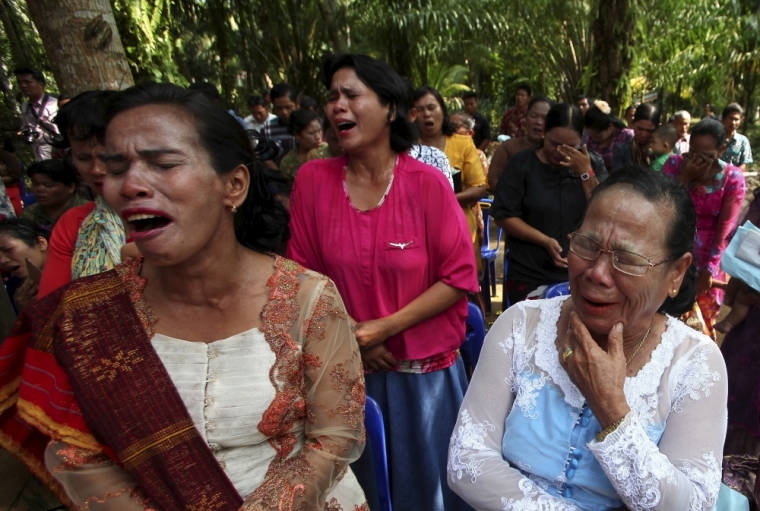 A Christian woman was tried and caned 30 times in Aceh, Indonesia's most conservative Islamic region, for selling alcohol and breaking Shariah law.
International Christian Concern reported Wednesday that it is usually Muslims who are punished for breaking the Islamic law, for things such as alcoholic consumption, adultery, gambling, and homosexual acts, but now Christians and members of other religions have been brought under this jurisdiction as well.
A local pastor, who wasn't named, commented on the beating of the Christian woman, and said that "such things often happen here and we have become used to it."
"Being Christian here is not easy as the Shariah law is applied to everyone, including Christians," he added.
ICC's Regional Manager for South Asia, William Stark, said the persecution watchdog group is "deeply disturbed" at the punishment the 60-year-old woman received.
"Equally disturbing is that the secular Indonesian government has had an agreement with Aceh since 2001 allowing them to rule under such religious law. By doing so, Indonesia has set up a hierarchy of religions, even though religious freedom is protected under its constitution. Authorities continue to close Christian churches under catch-22 restrictive building and permit laws," Stark added.
"All of this begs the question of when the rule of law will be enforced for Christians. We call on the Indonesian government to follow the rule of law and protect religious freedom for all, and especially Christians (the minority most targeted). We also call on President [Joko] Widodo to review Aceh's expansion of Shariah to include non-Muslims which is a direct violation of religious freedom."
There have been reportedly numerous attacks against Christians in Aceh in the past few years, including a riot last October when Islamic radicals burned several churches to the ground. Local authorities have also been targeting Christian houses of worship, and have closed down as many as 1,000 churches since 2006 in Aceh.
The central government has made some efforts to protect Christians from terror groups, and in the 2015 Christmas period sent in close to 1,500 officers to guard churches from a possible Islamic State attack.
Stark told The Christian Post at the time that there are several reasons why the Indonesian government decided to protect churches.
"Most prominent among those reasons is that Indonesia does not want any sort of ISIS activities/attacks taking place within their borders. The government has recognized that ISIS has attracted and likely radicalized some of its citizens," the ICC Regional Manager for South Asia told CP.
"Like Bangladesh, the government will likely go out of its way to prevent and/or deny any ISIS activities in its borders. So the protection of the churches may be more about preventing ISIS than protecting Christians," he added.