7 Crazy Facts You Need to Know About the Harvey Weinstein Scandal
Obama's Daughter Interned for Weinstein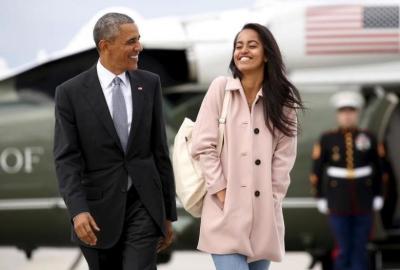 Weinstein was a staunch supporter of the Democratic Party with strong ties to prominent party members, including former President Barack Obama.
In January, Vanity Fair reported that Obama's eldest daughter, Malia, was going to intern for Weinstein before heading off to her first year at Harvard University.
"Malia already has a fair amount of experience in the entertainment industry: she spent some of the summer of 2015 assisting crew members on the set of HBO's Girls, and reportedly had a similar gig on the set of Halle Berry's sci-fi drama Extant the previous year," Vanity Fair reported.
"Clearly, there'll be a lot more for her to learn at the Weinstein Company: Harvey Weinstein is a notorious mover and shaker in Hollywood, a comeback kid whose producing prowess and reputation for waging fierce Oscar campaigns has inspired admiration, envy, and every other emotion on the spectrum."