7 Dead as ISIS Radicals Attack Church, Bank in Egypt With Grenades and Rifles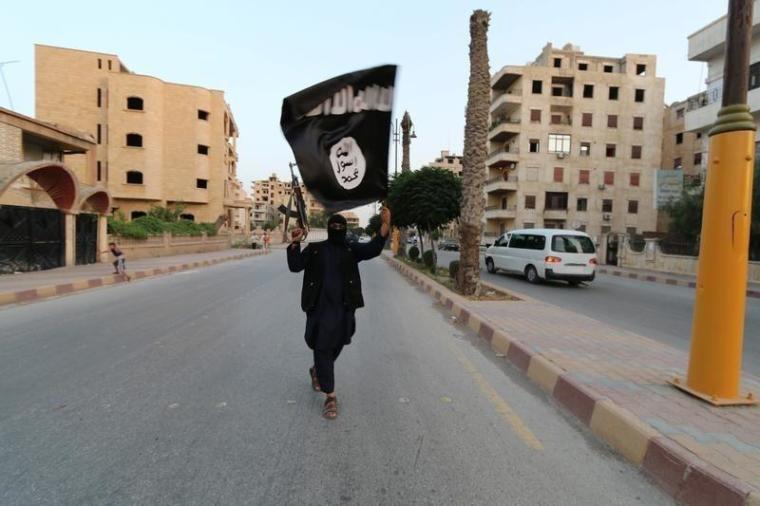 At least seven people were killed after suspected Islamic State terror group radicals attacked a bank and the Church of Saint George in El-Arish, Egypt. The militants were seen waving their black flags through the streets in celebration.
The Associated Press reported on Monday that the dozen or so terrorists robbed a bank and traded fire with security forces guarding the unused church. The militants fired rocket-propelled grenades and assault rifles at the guards, security officials said.
"They looted the entire bank and left explosive devices inside," said one official, who wasn't named.
The Asharq Al-Awsat news site said that seven people have been killed so far in the incident, with another 15 injured, though their identities were not immediately known.
The militants apparently celebrated out on the streets following the attack.
"The militants fired shots randomly in the street as if they were celebrating with some of them raising their black flags (of ISIS) and they roamed the streets for about 20 minutes then disappeared," said Alaa Lotfy, a shop owner who witnessed the attack.
Egypt's military has been attempting to fight off IS attacks on its territory for years, with the jihadists often targeting churches and believers.
A battle on Sunday at military outposts in North Sinai led to the deaths of 24 militants and six soldiers, while six other policemen were killed by radicals in al-Arish last week.
Terror attacks, such as the twin Palm Sunday bombings in Alexandria and Tanta earlier this year, which led to the deaths of 45 Christians, forced a number of churches in cities like Mina to hold off or cut back on Easter celebrations.
IS radicals have warned that they will continue killing Coptic Christians, who are a minority in the country.
"The Copts are an inspiring group that has been under so much pressure for their faith and yet they are standing strong and really showing the love of Jesus in the face of great opposition," David Curry, CEO and president of Open Door USA, told The Christian Post at the time.
The Coptic community suffered another tragedy last week after an IS suspect stabbed to death a priest in Cairo.
Video footage posted online showed the murder of Samaan Shehta, who was in the capital collecting humanitarian aid for his parish when he was attacked by a youth.
The General Bishop of the Coptic Orthodox Church in the U.K., Bishop Anba Angaelos, expressed his anger at the priest's killing, writing:
"This incident makes us once again ask so many questions. Why should a priest not be able to walk safely down a street, especially a suburban street in Cairo? Why should he be chased by a man brandishing a deadly weapon and have no one run to his aid; in actual fact, everyone was running away."