7 Trump Accomplishments That Evangelicals Like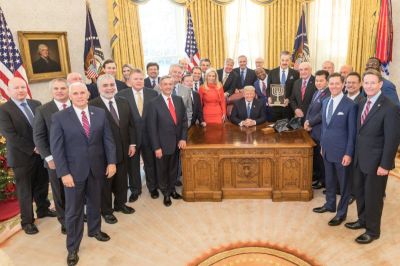 Evangelicals have drawn much criticism after a large majority of them voted for President Donald Trump in 2016, and as many evangelical leaders have acted as informal advisers to the administration. But with 2017 coming to a close, the administration has done much in its first year that conservative evangelicals are celebrating.
Going into the 2016 general election, Trump and his campaign made a concerted effort to reach out to evangelical conservatives, a voting bloc that was once skeptical of Trump in the primaries but grew to become one of his key bases.
Considering that he made many promises to evangelicals and social conservatives during the campaign, specifically in the areas of abortion, and religious and judicial nominations, let's take a look at seven Trump administration accomplishments that have been supported by evangelicals.
(Click the arrow to go to the next page)