70-Year-Old Cross on Michigan Public Property Should Be Removed, Says Group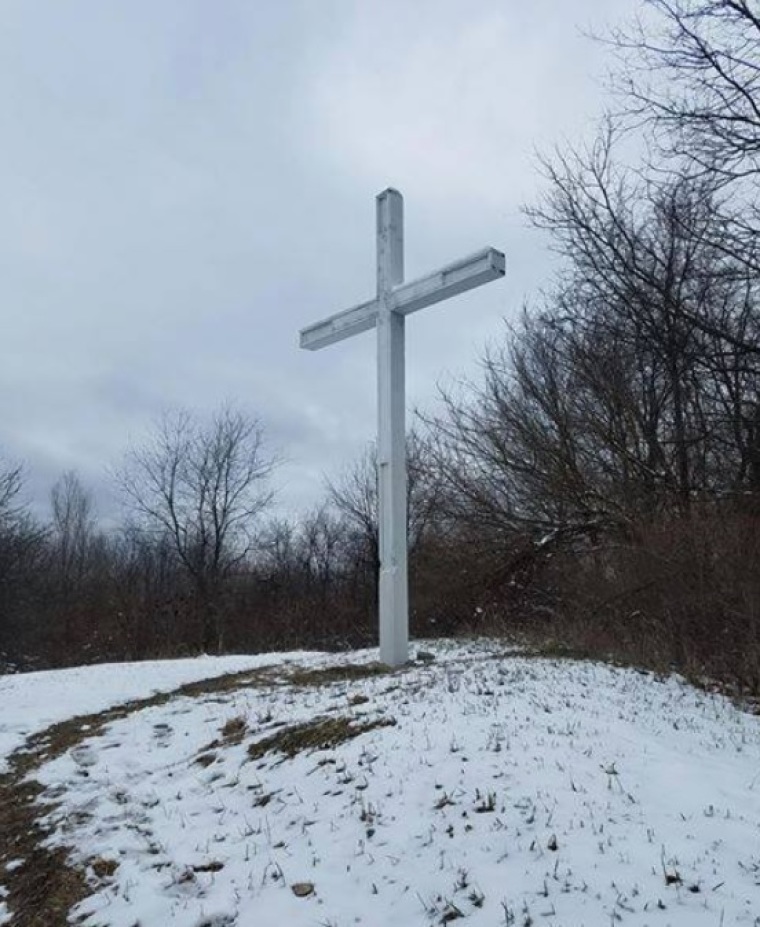 A cross that has been on Michigan-owned property for nearly seven decades is the subject of a recent complaint by a civil rights group.
Presently, a large white cross stands on Sackrider Hill in the Waterloo Recreation Area in Jackson County, which serves as the site of an annual Easter worship service organized by the Grass Lake Ministerial Association.
However, the cross has become the subject of an official complaint recently filed by the Michigan Association of Civil Rights Activists on behalf of a local resident.
Sent to the state's Department of Natural Resources, MACRA argues that the cross being on state-owned property is unconstitutional.
"What authority did the state think it had to allow a permanent religious symbol on public land?" stated MACRA co-founder Mitch Kahle, as quoted by mlive.com. "We expect the state will remove it. Courts are not favorable to crosses on public property."
The Sackrider cross was previously the subject of a complaint back in 1992, with a review by authorities concluding that it was not a violation of the separation of church and state.
For its part, the DNR told media that it is currently in the process of reviewing the newly filed complaint and "consulting with the attorney general's office," according to the Associated Press.
In response to the complaint, a local group called Grassroots Jackson has launched a petition calling on the DNR to reject the effort to remove the cross.
"Radical activists are demanding that the Michigan Department of Natural Resources tear down a historic cross in the Waterloo Recreation Area that has stood on Sackrider Hill for nearly 70 years," stated the group. "We ask the DNR to stand by their 1992 decision that allowed the cross to stay and reject the complaint lodged by anti-cross activists."
The complaint against the Sackrider cross comes as the Fourth Circuit Court of Appeals rejected an appeal to save a large cross memorial on public property in Maryland.
Earlier this month, the appeals court voted 8-6 to reject a full court rehearing request on the part of the Maryland-National Capital Park & Planning Commission to overturn a panel decision from last October against the Bladensburg cross.