858 People Got US Citizenship Instead of Being Deported, Homeland Security Warns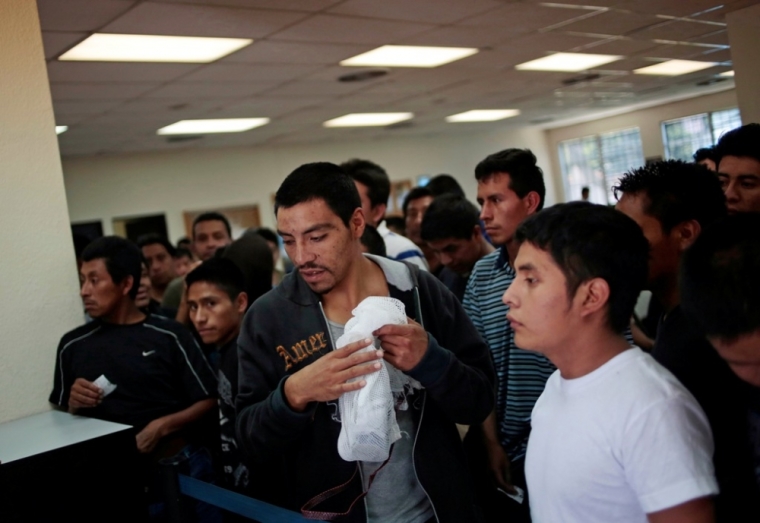 The Homeland Security Department's inspector general revealed on Monday that as many as 858 immigrants who had pending deportation orders have mistakenly been granted U.S. citizenship and allowed to stay in the country.
"Incomplete digital fingerprint records hinder adjudicators' full review of naturalization applications and may lead to USCIS granting the rights and privileges of U.S. citizenship to those who may be ineligible or may be trying to obtain citizenship fraudulently," the DHS inspector general's office said in a statement.
The 858 immigrants came from countries of concern to national security or with high rates of immigration fraud, The Associated Press reports.
Inspector General John Roth did not reveal any of the names of the immigrants, nor did he specify which countries of concern they came from, but revealed that fingerprints are missing for as many as 315,000 immigrants with final deportation orders, or who are fugitive criminals.
"This situation created opportunities for individuals to gain the rights and privileges of U.S. citizenship through fraud," Roth explained, according to The Daily Caller.
"To prevent fraud and ensure thorough review of naturalization applications, USCIS needs access to these fingerprint records."
ICE, the DHS agency responsible for finding and deporting immigrants living in the country illegally, reportedly failed to consistently add digital fingerprint of immigrants.
Roth explained that ICE has made plans to digitize and upload all available fingerprint records, while the Department of Homeland Security has promised to review "the eligibility of each naturalized citizen whose fingerprint records reveal a deportation order under a different identity."
AP reports that a major risk with granting citizenship to people with deportation orders is that it allows them the opportunity to apply for security-sensitive jobs.
While the countries of concern were not identified in the report, the U.S. has been facing a refugee crisis this past year, in the wake of the genocide and civil war that has caused millions of migrants to flee Iraq and Syria.
Numbers released by the Refugee Processing Center found that the U.S. has processed 11,086 Muslims from Iraq since the beginning of 2015, compared to only 433 Christians, while it has taken it 5,435 Muslims from Syria and only 28 Christians.
Conservative groups such as the American Center for Law and Justice have slammed President Obama and his administration for not doing more to protect Christians who are being persecuted.
"In an attempt to justify this astounding discrepancy, the Obama administration and congressional Democratic leadership continue to maintain that the U.S. should not consider a refugee's religion in deciding whether to grant refugee status," the ACLJ said in June.
"So, we know that ISIS targets Christians in Iraq and Syria because they are Christians. Christians are being slaughtered, tortured, raped and displaced because they are Christian. We also know that under U.S. and international refugee law, religion is a criterion for granting refugee status," the ACLJ added, warning that Christians could be wiped out in the region unless serious action is taken to protect them.