90-Y-O Christian Woman Shaves Her Head to Raise Money for Syrian Refugees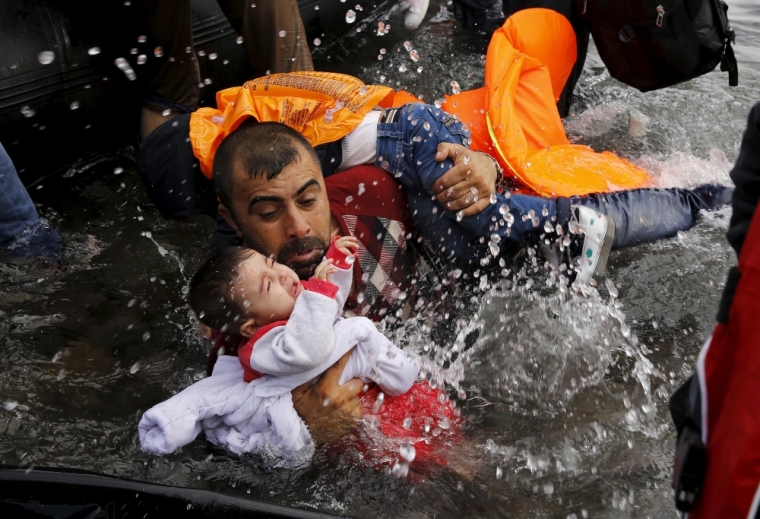 When it comes to taking action to help Syrian refugees, 90-year-old Marion Courtney has got her head in the game — literally. The British woman shaved her head on Saturday to show support and raise funds for Christian Aid, a charity whose objective is to support those affected by war and violence in countries such as Syria, Iraq, Afghanistan and South Sudan.
Courtney has already raised £610 or $924 on the London-based charitable giving site, Just Giving, as of Tuesday. Her page on the site reads: "Having seen the plight of the children and their families in Syria and remembering the exodus of the Jewish people from Germany, the troubles in Syria are the greatest that this generation has known."
She continues, "I just want to help by raising as much funds for the Christian Aid ACTS Alliance to help the refugees on the ground."
Courtney, a member of St. John's Baptist Church in Harleston, Norfolk, had her head shaved in front of an audience at the town's Swan Hotel.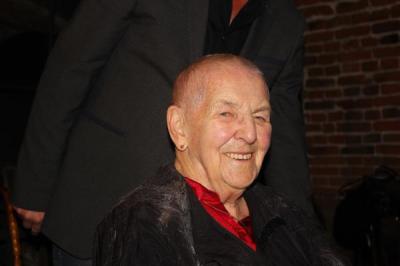 According to Premier, a Christian radio station in England, Courtney's vicar, the Rev. Nigel Tuffnell, noted: "Marion is always smart and well dressed with her hair perfect, so for her to have her head shaved is truly extraordinary.
"Marion is loved by all in St. John's and by so many people as well as by the shops and businesses in Harleston. I am hugely impressed by the depth of Marion's faith and her courage to act on it in this way," Tuffnell added.
Julian Bryant, regional coordinator for Christian Aid, said of Courtney efforts: "I think Marion might be the oldest person to have a head shave for Christian Aid. She is a kind and generous person and an inspiration to others. ... Financial donations can help provide more much-needed basic essentials. Marion's fundraising will make a difference."
The Christian Aid Refugee Crisis Appeal page explains where some of its financial assistance is being allocated to help refugees.
"Our partners can provide essential humanitarian supplies such as food, fuel for cooking, hygiene and sanitation kits, water containers and cash assistance, as well as psychological support for those who are suffering as a result of the conflict."
In an effort to escape prolonged civil war in Syria, more than 4 million refugees have fled the country in search of safer territory and a better life. Turkey has taken in over 2 million refugees from Syria alone, while Jordan and Lebanon have received more than 1 million.
The Obama administration has said the United States has already accepted 1,500 Syrian refugees and given $2.9 billion in humanitarian aid to help the migrants.
A human rights group has called on the administration to step up its outreach to Syrian refugees and resettle 65,000 people before the end of 2016. While the U.S. has said that it will accept up to 10,000 refugees, the International Rescue Committee said that is far from enough to really help Europe in its migrant crisis.
"Not only are Syrians resorting to desperate measures to seek a better life for themselves and their families in Europe, but they are dying in the process," IRC president David Miliband said in a statement.
The New York Times reported last week that the European Union voted to take in 120,000 asylum seekers — spread out across the member states. The refugee crisis is the largest movement of refugees on the European continent since the end of World War II.