A factcheck on anti-vaccine religious celebrities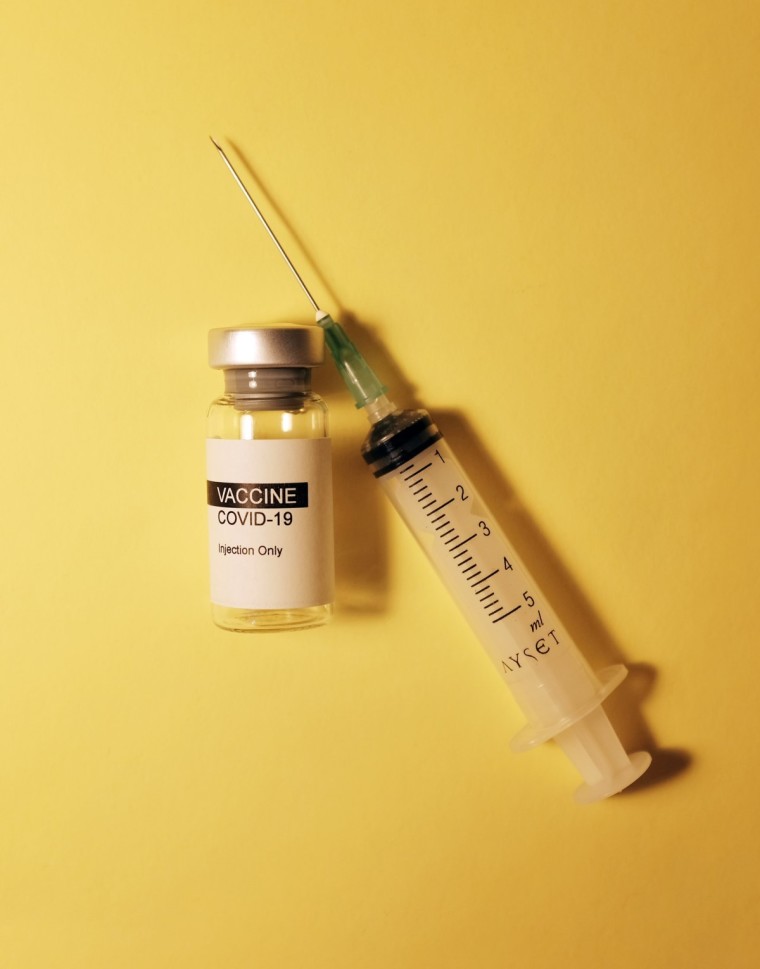 Earlier this month, Marcus Lamb, the founder of Dayspring Television, the second largest Christian broadcaster in the world, died of complications from COVID. His network ran a steady stream of commentary in opposition, not just to mandates, but to the vaccine itself (Covid-19 Crisis (daystar.com)). Lamb was 64 and a diabetic.
In March, talk show host Eric Metaxas told his Twitter followers, "Don't get the vaccine. Pass it on." One can hope that the "it" refers to the Tweet, and not to the virus.
More recently, Metaxas announced that he and his family had become infected with Covid and his 94-year-old father was hospitalized as a result. Metaxas had promoted claims published in The Stream (founded by religious broadcaster James Robison) that the shots were a "dead baby vaccine," despite the fact that none of the vaccines have any fetal tissue in them at all. The connection to abortion is indirect: research pertaining to the vaccine used copies of copies of copies (over a few thousand generations) of tissue procured from an abortion performed in Denmark in 1973. Metaxas also offered this strange argument against vaccinations:
"Americans need to understand that if the government, or everybody, is telling you you have to do something, we don't have dissent, no dissent, you need to understand that's not the American way, folks. And if only to be a rebel, you need to say, 'I'm not going to do that.'"
Talk show host Bob Enyart, who also succumbed to COVID, had urged Christians to boycott the vaccines because, as his website claims, "…as those firms admit, they tested these three products on the cells of aborted babies." (Source and more detailed quotes here: Aborted baby vaccine? A truth check).
White House Correspondent for Newsmax TV, and outspoken Christian, Emerald Robinson warned her followers:
"Dear Christians: the vaccines contain a bioluminescent marker called LUCIFERASE so that you can be tracked. Read the last book of the New Testament to see how this ends…"
She mentioned the luciferase angle more than once and that is a common claim among Christian vaccine opponents.
It's time for Christians to leave behind unsound thinking when it comes to vaccinations, to leave behind 9th-commandment-deficient rumor-mongering, and to engage in serious moral reasoning instead of a spirit of hype and rebellion.
Let's start with basic facts. The vaccine contains no "dead baby" parts. Not even the sources which vaccine opponents cite support this claim. Bob Enyart cited the Charlotte Lozier Institute, which is, indeed, a responsible pro-life source of information, but does not support the claim that there is aborted fetal tissue in the vaccines. The accurate account of the abortion connection is that research pertaining to the development of most of the vaccines used what are called "immortalized" stem cell lines, i.e. clones of clones over thousands of generations from abortions decades ago. Per the Charlotte Lozier Institute, the AstraZeneca and the Johnson & Johnson vaccines use stem cells descended from abortions in development and/or production, not just in testing pertaining to the vaccines. A wide array of medicines, including Ivermectin and hydroxychloroquine, alternate treatments favored by vaccine opponents such as Lamb, also have used stem cells descended from tissue from aborted children. In fact, a very wide variety of medicines and even foods have been tested using stem cells remotely descended from abortions.
One might debate whether it is morally permissible to benefit from evil deeds, such as an abortion in 1973 in which one had no role or input, but before getting to that topic in moral theology, we should all get the basic facts right first.
Another example is the alleged presence of the compound luciferase. Luciferase is a name derived from the Latin words for "light" and for "bearing." Luciferase is an enzyme that under certain conditions creates light. It has nothing to do with the devil. It is a compound created by God, and found, for example, in fireflies. It is used in many testing procedures, not just related to viruses such as COVID, but in tumor detection, testing immune reactions and for organ transplantation. The ability of the compound to create light helps researchers trace the progress of various compounds through tissue. It's not in the vaccine, and it has no more to do with the devil than your summer fireflies.