'A Living Hell': Some 3,000 Displaced Nigerian Christians in Agony Amid Slaughter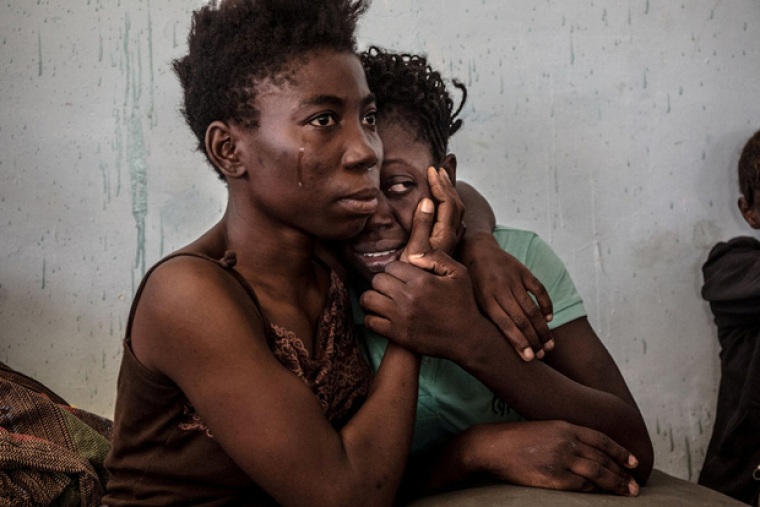 Nigerian Christians were have been displaced by the thousands due to mass slaughter in the villages surrounding Jos in Plateau state are in a "living hell" and agony, a watchdog group assisting the victims said.
"The displaced Christians were in a pathetic situation," an Open Doors USA worker, identified as Kerrie, said on Tuesday.
"Life has become a living hell for them. They have lost loved ones, houses, and all they labored for in the twinkling of an eye. The agony they are going through is hard to describe.
"We saw people who were still in a haze over what they have just gone through. Children were crying hysterically, perhaps because of hunger or perhaps because of hunger and the trauma."
Open Doors, which along with some indigenous churches is helping bring aid to the people in the area, estimates that at least 3,000 believers were displaced by the slaughter of over 200 people in a series of raids at the end of June.
Christian leaders in Nigeria have said that as many as 6,000 people, mostly women and children, have been killed by Muslim Fulani herdsmen since the start of the year.
"What is happening in Plateau state and other select states in Nigeria is pure genocide and must be stopped immediately," said the Christian Association of Nigeria and church denominational heads in Plateau State last week.
"We are particularly worried at the widespread insecurity in the country where wanton attacks and killings by armed Fulani herdsmen, bandits and terrorists have been taking place on a daily basis in our communities unchallenged despite huge investments in the security agencies," the organization added, accusing the administration of President Muhammadu Buhari of failing in its duties.
In its update earlier this week, Open Doors revealed that its team was able to bring relief in the form of food necessities to the two camps where the displaced Christians have found shelter.
"When they saw the van, they shouted for joy. Some just burst into tears," Kerrie said.
"Immediately, the women in the camps started cooking for the families and sharing the food among them."
Some of the displaced Christians, including Mary Dun of the local government area of Barkin Ladi, gave their thanks to the watchdog group.
"We never believed that God will keep us alive to see today. I thank God that some of us could escape, and we have now found ourselves here in this camp. I want to thank you Open Doors. I remembered a day ago you came and visited us to see the situation we are in. We told you that there is severe hunger, no shelter and no clothing. Everything was destroyed, and in the camp, there is no food to eat," the woman said.
"But we thank God for using Open Doors to bring help to us. In just an interval of a day, you responded to our cry. Even the government has not done what you did to us. You have brought food items and toiletries for us. We are indeed grateful."
Meanwhile, the attacks on Christians near Jos continue. According to Morning Star News, two pastors and a mother of eight where shot to death last week when returning from visiting relatives.
The Rev. Ayuba Ahmadu of the Evangelical Church Winning All in Miango said that Fulani herdsmen killed the Rev. Micah Wujit, who served as an associate pastor of the ECWA congregation in Miango, his wife Ruth Wujit, and pastor Emmanuel Tingo, who led the church's English-speaking congregation.