A Stone's Throw From Late-Term Abortion Biz, Las Vegas Outreach Saves Lives Every Day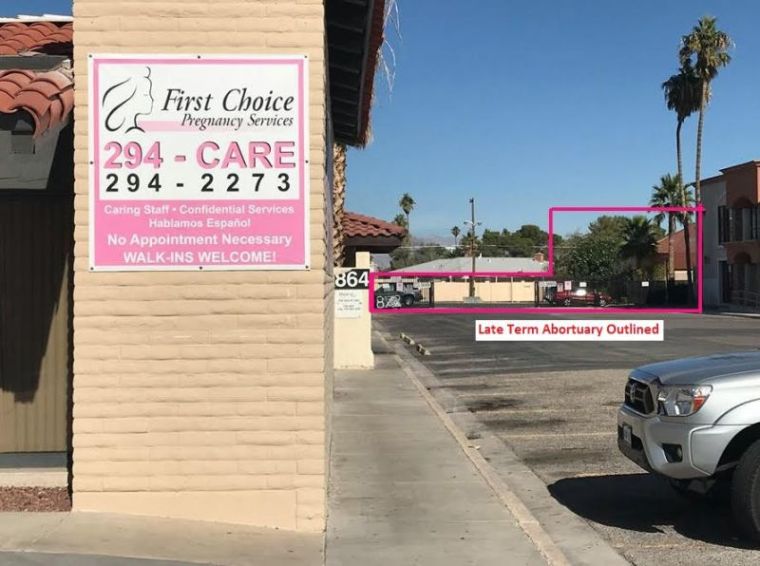 On a Friday afternoon this fall, Pam Caylor and her staff at First Choice Pregnancy Services were wrapping up the last of their paperwork and about to head out for the day, when a young woman walked up to the window.
She was 22 weeks pregnant and searching for answers. Her first stop was First Choice, just a couple of blocks from the Las Vegas strip, and her next was a late-term abortion business at the dead end of the same street.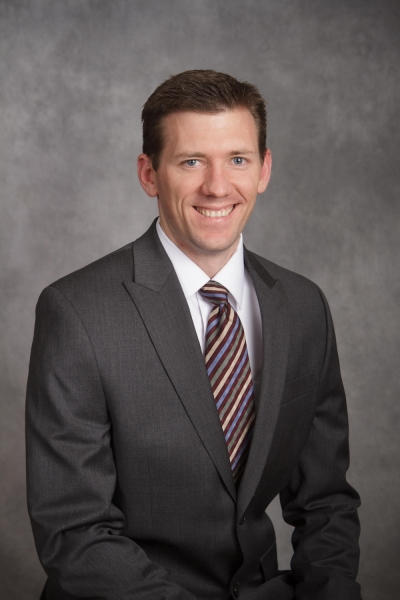 "I could see she had a belly on her," Caylor, who has been involved with the center since shortly after its founding in 2004, said. "I turned around and I said, 'Who's taking this girl? I think she's an abortion walk-in.' Sure enough, she was."
It had already been an action-packed day for the center, located in what Caylor calls the "Abortion Hot Zone," within three miles of two other abortion businesses besides Birth Control Care Center — including one that, like First Choice's neighbor, aborts babies up to 24 weeks.
Since starting the day at 7:30 a.m. — the same time as Birth Control Care Center — Caylor and her staff had already met with well over a dozen clients, most of whom had stopped by on their way to or from the abortion clinic. At First Choice, each woman was given all the information — including via ultrasound — she needed to make the healthiest choice for herself and her unborn child.
The after-hours client would receive nothing less.
"When somebody is in our center and they're abortion-minded, they get an ultrasound right then," Caylor said. "We don't wait. We don't schedule them out a week or two, or even one day if we can get around it. If they can stay, we do it then, wherever they are in their pregnancy."
Intercepting "Abortion Walk-Ins"
At First Choice, not a day goes by where the staff — which includes eight medical professionals serving under a volunteer medical director — doesn't serve at least one woman who is on the fence about abortion and only a stone's throw away from going through with the deadly procedure.
Since hanging its shingle in late 2004 at the head of a cul-de-sac leading to a late-term abortion business — a location chosen specifically to give women one last opportunity to choose life — First Choice has served women with over 71,000 free ultrasounds and pregnancy tests.
While Caylor doesn't yet count the after-hours client and her child as lives saved — she's hopeful the woman will soon join a group of close to 27,000 women who have rejected abortion and chosen life for their children through First Choice's work over the past 13 years.
"We're not here for social services," Caylor said. "We're here to intervene and intercept those babies that are headed for abortion. None of us saves the baby. It's always God. God is the only one who can change a heart."
A motivational speaker by background, Caylor first became aware of pregnancy help centers and medical clinics through a radio spot by James Dobson, the founder and then-president of Focus on the Family — which has awarded 744 total grants to help  pregnancy centers add ultrasound services since 2004.
As she found out more about abortion and its pro-life alternatives, Caylor began to develop a heart for helping women work through the pain and trauma of a past abortion. That's what led her into the pregnancy help movement, and eventually to First Choice, which had opened a few months before she got involved.
"I've always said, 'If we don't get her in touch with that baby — or those babies — she aborted, we don't stand a chance of seeing that baby in her belly saved,'" Caylor said. "If she's still saying abortion was the right thing and it's okay, then there's no way that she's going to choose life for this baby. So we really deal with that in our center."
A Definitive Course Correction
When Caylor joined the staff at First Choice, they were seeing about 35 clients per month, a number that skyrocketed to well over 650 throughout the next six years. Although she stepped away from the day-to-day work in 2011, Caylor eventually jumped back into the fray in 2016.
In Caylor's absence, the center had lagged in its efforts to reach abortion-vulnerable women — a problem that stemmed from deficient online marketing and an overly rigid definition of which clients may be ripest for the picking by the abortion clinic at the end of the street.
To Caylor, the abortion industry puts a target on every pregnant woman, a reality she's seen reflected in everyone from a pastor's daughter dealing with a negative fetal diagnosis to a married woman looking to abortion as a cover-up for her recent adultery.
"We've seen so many just in the last few weeks who are considering abortion when they had never thought about it before," Caylor said. "We never know what's going to go on in that woman's life. We don't ever know what's going to go sideways in her life. That's why she's vulnerable."
With the proper, ongoing urgency reestablished at First Choice, Caylor is exploring the idea of adding a mobile ultrasound unit to reach women heading into the other seven abortion clinics throughout Las Vegas.
Those clinics — many of which abort babies at 24 weeks in utero, which is beyond the point where babies can both feel excruciating pain during abortion and survive outside the womb — will recognize First Choice by the time the center's mobile ultrasound unit parks outside their business.
Over the years, when Caylor and her staff serve a woman they suspect is being pressured into an abortion, they invite her to sign a document from The Justice Foundation's "Center Against Forced Abortions," indicating that she does not wish to have an abortion. A copy of the document is then forwarded along to area abortion businesses, notifying them that if she darkens their door, she's doing so against her will.
Protecting their clients' reproductive health in that way — along with exposing illegal abortion practices over the years — hasn't won First Choice any friends among the abortionists in Sin City, but it's the kind of care that speaks right to the heart of a woman facing the most difficult decision of her life.
"It's been totally a God thing," Caylor said. "I mean, you talk about a faith walk. I have learned more about God being here than I could ever have imagined. I wouldn't change it for anything. It's a constant faith walk around here."