'A Wrinkle in Time' Star Storm Reid Shares Faith Journey With Pastor John Gray at Lakewood Church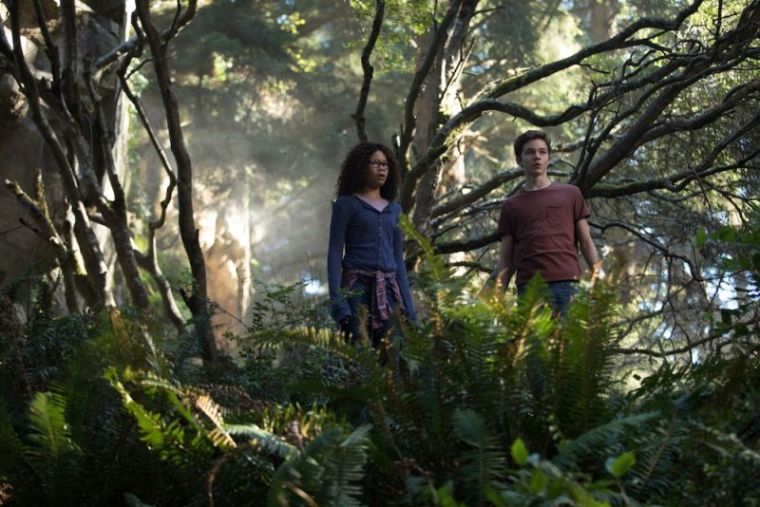 Storm Reid, the budding Christian actress who's starring in the Disney film "A Wrinkle in Time," is receiving support from one of the largest megachurches in the United States.
Reid, 14, visited Lakewood Church in Houston, Texas, last week where she shared her journey in faith with the congregation led by Pastor Joel Osteen. Associate Pastor John Gray was on hand to moderate a Q&A with Reid and asked her how she's able to maintain her faith while pursuing her dreams in Hollywood.
"My life is centered around God and faith. I wear a mustard seed every day," Reid told Gray and the congregation at Lakewood Church. "I don't know if I'll be acting in five years and I don't even know if I'll be in L.A. in five years. But I know if I have faith in a mustard seed that God will move mountains, and I know the best is yet to come."
With Reid standing by his side, the pastor urged people to support her and said he was praying they would do so by going to the theater to see "A Wrinkle in Time."
"We support whatever we want to support. But there are moments where we lovingly suggest the body of Christ get behind something that is bigger than ourselves. And when you, as a young woman of faith, can stand here and boldly say, 'I rock a mustard seed bracelet and God is the center of my life,' we want to celebrate you [and] your gift," said Gray, who will be the senior pastor at Redemption Church in Greenville, South Carolina, starting in May. 
"And I'm praying that we will support 'A Wrinkle in Time' [and] our families go out, it's a great family film," he added. 
When The Christian Post spoke with Lakewood Church representative Jackelyn Viera Iloff this week, she explained the significance of what Reid represents to Christian youth across the nation.
"Storm Reid represents a growing number of young, talented artists in Hollywood who rely on their faith and willingly serve as examples to young people across America," she said. "We were proud to have her share with Lakewood Church about her role in the upcoming film 'A Wrinkle in Time,' as well as her life's journey and personal walk with God."
"A Wrinkle in Time" is the film adaptation of Christian writer Madeleine L'Engle's best-selling children's book that contains elements of her faith including scripture. The movie centers around a girl named Meg who embarks on a quest through space to find her scientist father with the help of some wise celestial beings.
While the Disney movie has eliminated references to the Bible which are featured in the book the movie is based on, Iloff said the church is supporting the film during its monthly movie night because of its uplifting messages and themes.
"By supporting these kinds of films that focus on uplifting messages of hope, faith, and love, our monthly Lakewood MovieNight is one of many ways that the Christian community is raising its voice and supporting quality made films that lift up values and morals through entertainment and storytelling," she told CP.
"A Wrinkle in Time" starring Reid alongside Oprah Winfrey, Reese Witherspoon, Chris Pine, Mindy Kaling is in theaters nationwide.