Oprah Stars as 'Mrs. Which' in Christian Fantasy Writer Madeleine L'Engle's 'A Wrinkle in Time'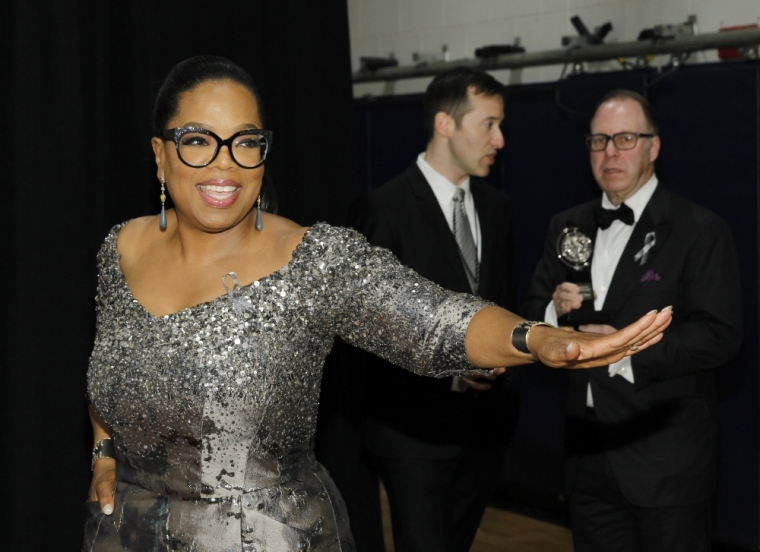 Media maven Oprah Winfrey will help to bring one of Christian and fantasy writer Madeleine L'Engle's most popular books to the big screen.
According to DailyMail, Winfrey plays Mrs. Which in A Wrinkle in Time, the Newberry Award-winning young adult novel by L'Engle. Winfrey is one of the book's main characters, which include Mrs. Who, Mrs. Whatsit, Meg Murray, and Charles Wallace.
The TV mogul, whose character appears golden, shimmering and ethereal, will transport two children to another planet using a fifth dimension known as a "tesseract," essentially creating a "wrinkle" in time. The children are in search of their father who has disappeared after working on a covert government project. Mrs. Which sends the children to a planet with only two dimensions, forgetting that humans are three dimensional.
Winfrey is once again teaming up with director Ava DuVernay to film the Disney adaptation, and Oscar winner Jennifer Lee of "Frozen" fame is writing the script. Co-starring in the fantasy are Mindy Kaling, Reese Witherspoon and Chris Pine.
A Wrinkle in Time is one book in a quintet by L'Engle including, An Acceptable Time, Many Waters, A Swiftly Tilting Planet, and A Wind in the Door. Books by the author express her Christian viewpoint.
Other books she has written include The Glorious Impossible about the birth of Jesus, The Journey with Jonah about the story of Jonah and the whale, Walking on Water: Reflections on Faith and Art, Anytime Prayers for children, a compilation of stories called Glimpses of Grace, and a memoir, Bright Evening Star.
L'Engle, a devout Episcopalian who was once writer-in-residence at the liberal Episcopal Cathedral of St. John the Divine in New York, has been criticized by some conservative Christians regarding the content of her books. While the fight of good vs. evil is a positive theme found in many of her novels, certain specifics have left some conservatives with raised brows. In A Wrinkle in Time, for example, the two adolescent main characters are asked to name forces that fight evil on earth. They name Jesus, and later include Buddha. Mrs. Which, Mrs. Who and Mrs. Whatsit are described as "star beings."
L'Engle has written more than 60 books. In 1963, she won the Newberry Medal for A Wrinkle in Time, and the National Book Award for A Swiftly Tilting Planet, in 1980. She died in 2007 at the age of 88.