ABC Cancels 'Of Kings and Prophets'; PTC Celebrates Show's 'Epic Failure'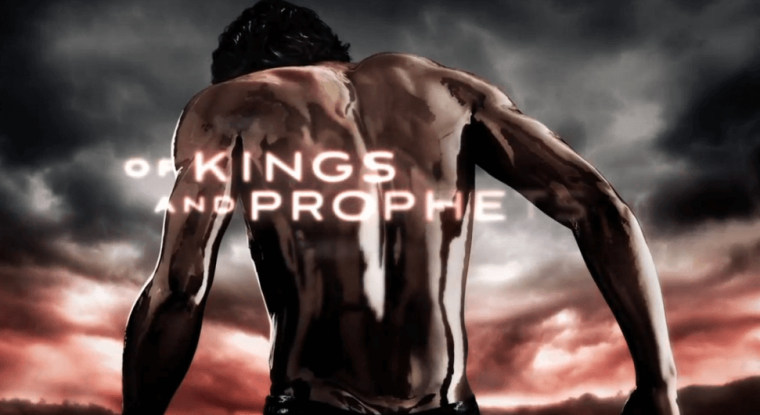 After airing only two episodes, the ABC television network has cancelled it's risque "soap opera"-like biblical saga "Of Kings and Prophets."
Said to be inspired by the Bible's Old Testament, the drama sparked controversy due to its graphic sex and violence, which prompted the Parents Television Council to issue a warning to advertisers on March 1. PTC president Tim Winter sees the cancellation as a victory.
"We're very delighted in that decision made by ABC," Winter told The Christian Post on Friday. "We certainly question why they would ever put it on the air to begin with, but the good news is it has received a death sentence just two weeks in."
Winter added, " ... this was an epic failure in terms of how the show was produced, how it was marketed." He credits his organization's "direct private conversations" with some of the world's biggest sponsors (PTC has more than 200 in its Rolodex) as catalysts for the show's demise.
"Some of them (advertisers) had actually sponsored the first show, and we showed them the clips and they backed away from the second episode ... " Winter told CP. "So when those ad dollars leave, the TV network is faced with a very difficult choice. It was an embarrassing decision for them, I believe."
Winter described "Of Kings and Prophets" as a "knock-off" of "The Bible," History Channel's 2013 hit miniseries which debuted to 13.1 million viewers. With "Of Kings and Prophets," however, viewers were in store for something much different.
"The objective always was to be as explicit as possible, but we're going to wrap it in the cloak of a Bible story and hopefully the people of faith will watch it — and they rejected it ...," said Winter.
ABC execs were vocal about their efforts to push the limits with the failed series. "We're going to go as far as we can," said showrunner Chris Brancato about "Of Kings and Prophets," as previously reported by CP. He added, "This story is an Old Testament [story that's] violent [and] sex-drenched. It's one of the world's first soap operas ..." Brancato even once described the series as a "non-dragon" version of the HBO hit "Game of Thrones."
ABC's efforts apparently went too far. "Of Kings and Prophets" was cancelled without airing its remaining episodes. The show premiered March 8 with only 3.3 million viewers and that number dropped to 2.4 million during the second episode.
Winter, who spent 15 years in the finance division of one of the Big Four broadcasters, explained that although a show may have low ratings, a network may still continue to air it due to the support of advertisers. The outright cancellation of "Of Kings and Prophets," despite ABC's investment in unaired episodes, was evidence that advertiser support had likely fallen substantially.
So has the untimely death of "Of Kings and Prophets" established a new boundary for what sponsors are willing to support and what viewers want to see on network TV, or will audiences simply be presented with another show with the same type of content from a different network six months from now?
Winter explained that Hollywood tends to cater to the tastes of its own peer group, which leans toward edgy content. "You're going to continue to see explicit stuff, that's why it's so important for us — for those of us who feel that that's harmful longterm, especially to children and families — to raise our voice and say, 'that's fine, no farther.' If you want to see something really explicit, you have all the premium pay channels you could possibly want ... but this is broadcast television ... "