ACLU Sues Michigan for Allowing Religious Adoption Agencies to Turn Away Gay Couples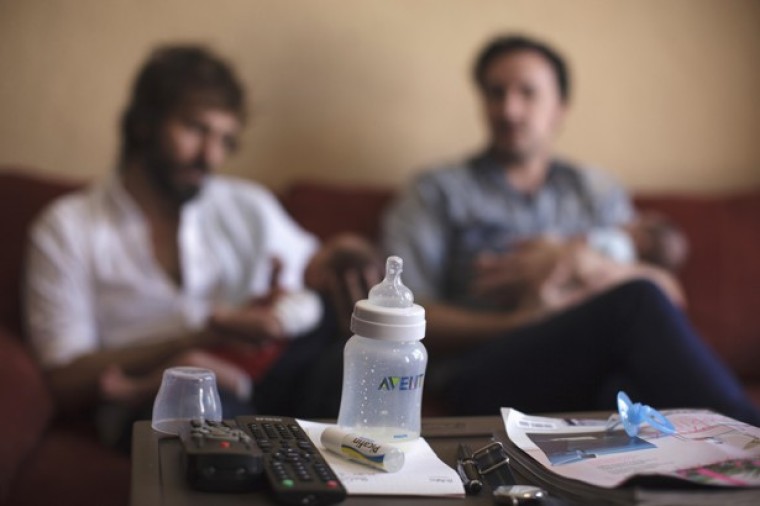 The American Civil Liberties Union has filed a lawsuit against Michigan for allowing religious adoption agencies to refuse to place children in the homes of same-sex couples.
The ACLU announced on its website Wednesday that it filed the lawsuit at the Michigan Department of Health and Human Services and the Michigan Children's Services Agency on behalf of families that say they've been turned away from adopting children due to their same-sex relationships.
"Decisions about adoption and foster family placements should be made based on the needs of the child, not the religious beliefs of the agency," argued Jay Kaplan, staff attorney at the ACLU of Michigan's Nancy Katz and Margo Dichtemiller LGBT Project.
"There are 13,000 children in Michigan's child welfare system. Allowing agencies to turn away loving, qualified families based on religious criteria creates fewer families for children, reducing their chances of being placed in a suitable family, or any family at all," Kaplan asserted.
Michigan passed the law protecting religious adoption agencies back in June 2015 when it was signed by the state's Republican Gov. Rick Snyder.
A number of Roman Catholic and evangelical adoption agencies around the country have said that they've chosen to close their doors rather than be pressured into violating their conscience by allowing children to be adopted by gay couples.
The Michigan Catholic Conference came out with a statement on Wednesday defending the 2015 Michigan law that grants religious exemptions.
"Faith-based agencies comprise a significant percentage of adoption and foster care placements in the state; their work has spanned decades and has placed thousands of vulnerable children in loving homes over many years," the statement read.
"Their work also provides material assistance to the homeless, counseling to those afflicted by addictions, placement for refugees fleeing war-torn countries, and other invaluable services to the vulnerable among us," it added.
"Catholic agencies are staffed and administered by persons who love their job, are dedicated to helping families, and bring their faith with them into the workplace to serve others."
Pro-life organizations, such as Focus on the Family, have also come out in defense of Michigan's laws in the face of ACLU opposition.
Jim Daly, Focus on the Family president, said in an interview with USA Today that his group "strongly supports the religious freedom rights of all businesses and organizations, including faith-based adoption agencies."
"Not only have the U.S. Supreme Court's Hobby Lobby and Trinity Lutheran decisions reaffirmed long-standing principles by which government should respect the free exercise rights of organizations that seek to operate according to their deeply held beliefs, but such respect enables entities like faith-based adoption agencies to fill a critical need in society," Daly added.
The U.S. Department of Health and Human Services reports that there are close to 428,000 children in foster care in the country, with 111,000 of those still awaiting adoption. More than half, or 53 percent, have been waiting for more than two years to be placed in a home.