Actor Kevin Sorbo Says People Are 'Lost' and Searching for 'Light' (Interview)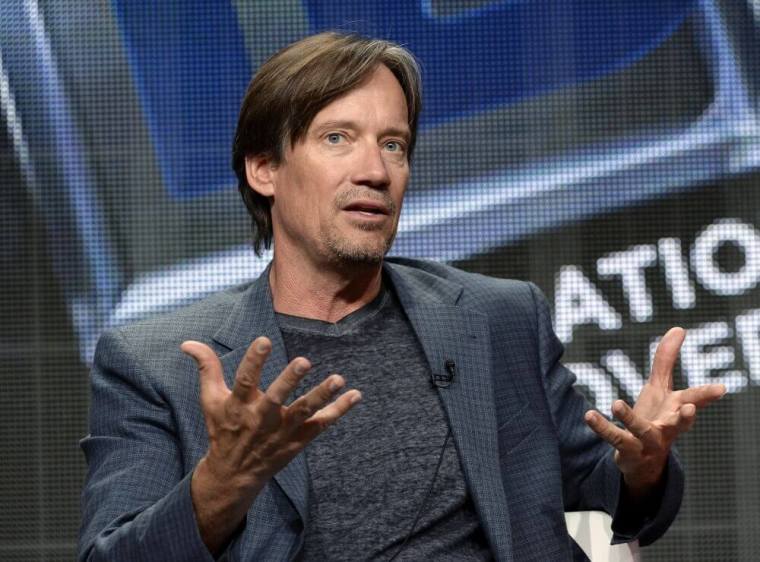 Kevin Sorbo and his wife, Sam, are gearing up to release their new faith-based film, "Let There Be Light," and the "Hercules" actor says people are so lost in their hatred and anger that they are now searching for light.
Sorbo directed and starred in "Let There Be Light" along with Sam, who penned the script and plays the leading female role.
"It's really amazing how it all came together once Sam finished the script," Sorbo told The Christian Post. "It's a little movie with a big heart."
Sorbo is hoping that his new film will perform as well in theaters as "God's Not Dead," which grossed $100 million. If it does well then more theaters will pick it up, and that is his goal.
"Independent movies are only independent to a degree, we are dependent on people showing up," he said, laughing.
The TV icon revealed that "Let There Be Light" will receive endorsements from Dr. Ben Carson as well as President Trump, who will send out a tweet to help promote the film once it hits theaters, Oct. 27.
"Let There Be Light" follows the story of Dr. Sol Harkens (Kevin Sorbo, 'Hercules: The Legendary Journeys,' 'God's Not Dead') who has never known faith and "after suffering the traumatic loss of his youngest son to cancer, he heads down a path of darkness. Distancing himself from his ex-wife Katy (Sam Sorbo, 'Twenty Dollars'), and their two remaining sons, Sol turns to alcohol to numb his pain. Soon his bad habits catch up to him and Sol is involved in a serious car accident that leaves him dead for four minutes before he is resuscitated. What Sol experiences during this time changes his outlook on life and brings him closer to his family and faith."
Sorbo believes the film is coming out during a time in society when its message is timely.
"We are more divisive than we've ever been," he said. "I think racism is as high as it's ever been, since the '60s. The hatred, the anger and frustration, people are lost! People are looking for hope, they're looking for light, they're looking for something to drag them out of the anger and the hatred that has engulfed the world right now."
The entertainer revealed that he's baffled by how impatient and quick to judge many people are with one another before even knowing the facts.
"This is a movie that really offers that hope and redemption, it's a love story, it's a reminder that we do get second chances in life and that there is another road we can go down instead of staying on the road that we're on [because] It's just destructive," he continued.
In the first half of the film, Sorbo plays a convincingly angry atheist, similar to what he did in "God's Not Dead." The actor admits that he actually enjoys playing the villain role. He even went on to share that his "favorite" role during the "Hercules" series was that of his character's alter ego.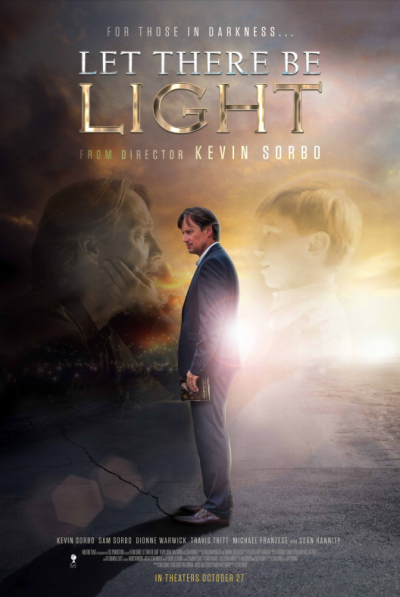 The character he plays in "Let There Be Light," however, has a change of heart after a near-death experience brings him to the light and faith in Jesus. Sorbo says he absolutely believes that non-believers often have a change of heart when faced with tragedy or supernatural occurrences.
Speaking about his mother, who was a nurse and worked with terminally ill patients for many years, Sorbo said: "She's been a Christian all her life. She told me time after time the number of elderly patients in their 70s 80s and 90s who were agnostic and atheists their whole life, but when they found out she was a Christian and they knew they were at death's door, they started asking her questions. And they would ask her to pray with them."
"I think when it gets right down to it, most people, not saying all people but most people, when they know that this is it, they hope that it's really not the end. Because we want to go on some way, somehow. I have atheists friends and I tell them, 'Look, if I'm wrong, I lose nothing. But if I'm right ...' I tell them all I can do is pray," he added.
Sorbo says he often asks his unbelieving friends two questions: "How can something come from nothing?" And when his friends ask him how did God start? He equates that to the chicken and the egg story. The other question he asks is, "If there isn't a God," then why do atheists get so offended at the sight of a nativity scene?
The actor's role in "Let There Be Light" highlights substance abuse and depression which can lead to mental illness. When asked what advice he has for people battling any of those things, Sorbo spoke of the importance of taking care of one's own body in this day and age.
"I believe the old adage that your body is a temple of God," he said. "I think if you have drinking problems, if you turn to pills, if you don't work out, if you sit around all day long, if you eat bad — all this stuff feeds the negative emotions."
"Working out, stretching your body, doing cardio, things like that, I think are really important," the 59 year old emphasized. "God gave us this body to do stuff, to be active, to be able to perform a variety of different functions. I work out daily, I love to work out, I love to stretch, it opens up my mind, it just makes me feel good and there's a euphoria with that!"
Sorbo's passion for health actually led him to create a program for public schools called World Fit for Kids. The organization has been operational for 20 years and it reaches 12,000 students in California's inner cities. He explained that in the first half hour of the after-school program, the kids exercise. After that, they have an opportunity to discuss the issues that they're having with their studies.
"My program in a city school district that has a 54 percent drop out rate, the 12,000 kids we have in over 20 years, we have a 98 percent graduation rate and a 67 percent higher GPA," He gushed. "I think the way the union is set up, and the way the government is set up, it's set up to dumb down kids."
The Sorbos are major homeschooling advocates and he believes that his home state of California actually tried to outlaw homeschooling because homeschooled children were "exceeding" the academic levels of public school students.
In "Let There Be Light" the Sorbos are also joined on camera with their sons, Braeden and Shane. He says that having a strong family dynamic is very important to the future of communities everywhere.
"Well, you look at what's going on in the world today, you look at what's going on with the family structure, the redefining of what's a family, everything sort of coincides with the whole moral destruction in America," the passionate father proclaimed. "You think about morals and values and people that are against it, for whatever reason. They have such an anger and hatred toward it, and when you look into the history of those people I bet you they come from broken homes, from broken family structures."
Sorbo also referenced the Welfare Reform Act of the 1960s that President Lyndon B. Johnson signed into law. He said the 36th president sent a message to innercity families, telling them that the government would care for them but only if a father wasn't in the home.
"Eight out of 10 kids are born out of wedlock. They don't have a father and look how that coincides with jail, coincides with gangs, coincides with these shootings that go on in Chicago. Can you see the structure of the family just being decimated? We have to find a way to get back to that," Sorbo stressed. "And they call that old-fashioned — it's a bad thing to have a mom and dad, and have people that care about you and teach morals and values, and hopefully introduce you to church."
The outspoken Minnesota native believes his film will encourage families, as the on-screen family is put to the test yet come back stronger.
"I don't force my beliefs on anybody, I'm opened to talk about it if you want to talk about it but every movie, I think, is a faith-based movie, because every movie has an agenda," he added.
"Every movie has its belief tied in it and I'm going along with the title of the movie, it's 'Let There Be Light.' We're trying to shed light on the darkness and that's the whole idea about this movie."
Produced by Fox News political commentator Sean Hannity, "Let There Be Light" hits theaters nationwide on Oct 27. For more information, visit the movie's website.