Actress Leaves Playboy Mansion for Jesus; Now Married to Top Christian Filmmaker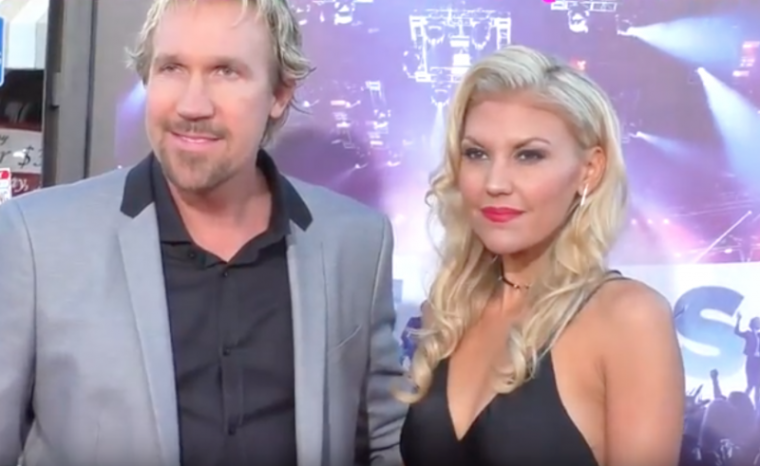 Christian actress and wife of actor/filmmaker David A.R. White, Andrea Logan White said God used her wild party life at the Playboy Mansion and friendship with magazine mogul Hugh Hefner to help her come to Jesus even while she was on "the wrong path."
While speaking to Fox Radio News about her new book, Perfectly Unfinished, Logan White revealed that God used Hefner as an odd father figure in her life. When she was grappling with an eating disorder, he was the one who actually encouraged her to eat with a promise to pose in his promiscuous magazines. The Playboy founder even provided a limo for her to attend church when she first turned to God.
The "Moms' Night Out" star grew up in a broken home and eventually turned to Hollywood as a refuge. After spending some time chasing the Hollywood lifestyle, she realized that only God could "fill the void."
"Somehow, God used him (Hefner) in that world to really get me to a point where I realized this is not fulfillment; this is a lot of deception," she explained.
While encountering the darker side of showbiz, such as her exposure to drug use and perversion, the 39-year-old said God was patient with her an allowed her to come to her own need of a savior.
"Everybody was half-naked, [with] breast implants, [they were] aesthetically perfect. You see celebrities ... playmates ... that was my 'normal' because I walked into that; I did not have a faith then," Logan White said, describing her experiences at Hefner's home.
Now the co-owner of one of the most successful Christian studios in Hollywood, Pure Flix Entertainment, Logan White revealed she had an encounter with God back in the '90s that put her on the course she's on now.
One day, she found herself having an emotional breakdown in her car, describing the moment as a "crazy answered prayer." While sitting in her vehicle sobbing, another driver recommended that she listen to a Christian radio station.
"I turned the radio station on and it was a pastor repeating the words, 'Jesus loves you.' I just cried out to God," she said. "That was really a shift in my faith and my life to start going on a better path."
As explained in detail in her new book, Logan White later began attending Malibu Vineyard church in Los Angeles, where she met her now-husband, David A. R. White.
The couple, married nearly 15 years with three children, are the producers behind "God's Not Dead," the highest-grossing independent faith film of 2014, taking in more than $60 million at the box office. The Whites are also keeping busy with new films and TV shows as well as the streaming video services of Pure Flix.
For more information on Perfectly Unfinished or Logan White, visit her website.