'God's Not Dead 3' Is in the Works, Says Actor-Producer David AR White (Interview)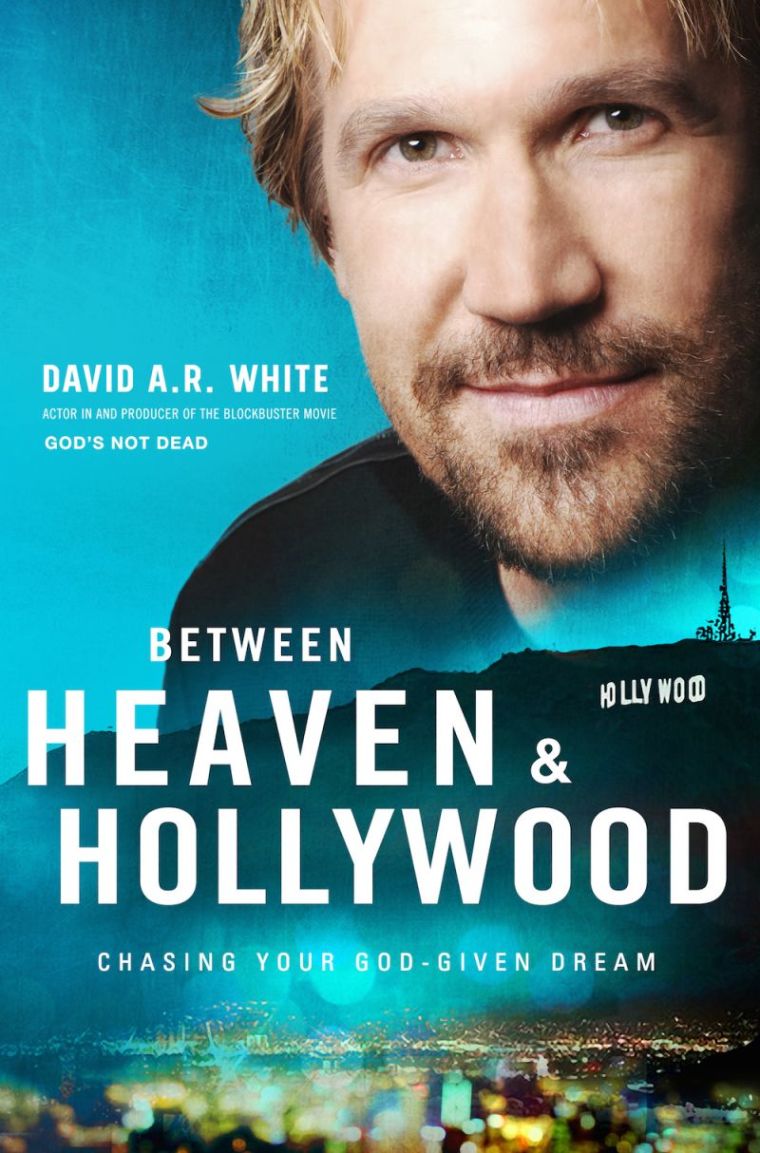 "God's Not Dead" actor and filmmaker David A.R. White has revealed to The Christian Post that the popular film franchise will have a third installment, and shared his journey of moving from a Mennonite community in Kansas to find work as an actor in Hollywood in an interview about his new book, Between Heaven & Hollywood.
In the book, White discusses the obstacles he's faced as well as his achievements in life, from growing up in Kansas to becoming the most visible actor and producer of Hollywood faith-based films today.
At the age of 19, he moved to Los Angeles to begin a career as an actor, writer, director, and producer. White's career hit new heights in 2014 with the release of his film, "God's Not Dead" which became one of the most successful independent faith-based films of all time. Two years later, he followed it up with "God's Not Dead 2."
The following is an edited transcript of CP's interview with White in which he talks about "God's Not Dead 3," his new book, and what's in store for his successful production company Pure Flix Entertainment.
CP: Tell us your heart behind wanting to share your story in the book, Between Heaven & Hollywood?
White: People have asked me to write a book for a while, but I didn't want to just write a book about my life. What I love about this book is that it's about chasing each and every one of our God-given dreams! How do you take what has been written on your heart and turn it into the writing on the wall? How do you live out your passion in a day-to-day world? Doing these things led to fulfilling those dreams.
CP: Going from the Mennonite community to Hollywood is a big difference, can you tell us about that in more detail?
White: I'm from a little town outside of Dodge City, Kansas. While growing up and working in a wheat field, I had a dream early on to go into the entertainment industry. There's no doubt that it didn't make a lot of sense, since I grew up Mennonite. I was very conservative, actually only seeing one movie in a theater the first 18 years of my life.
For whatever reason, that dream I had of going to Hollywood never went away. But when I got to LA at just 19 years of age, my faith was the foundation that gave me the confidence that I needed to believe that it would all work out and was a reason for the open and closed doors. Today, my faith is the center of my career. The decisions are thought out carefully and prayerfully and it is by our faith that guides the direction of Pure Flix and our aspirations and goals.
CP: Can you describe some of the obstacles you faced while on your journey?
White: I'm a firm believer that in life we have many ups and downs. I was in LA for six months before I landed a recurring role for three years on the hit CBS show "Evening Shade" with Burt Reynolds. I did a lot of other shows and movies during my early years in LA as well. But then I was fired off the show in year three and my career started spiraling downward.
I find that it's in these times that we start to stress out and our fears and self-doubt start to spiral upward. But it should be the opposite. When we're not doing the things we want to do, that is the time, we often start to dream and think most about what we really want to be doing. In the midst of this, it led me to another passion of mine — producing — and ultimately starting Pure Flix in 2005, with Michael Scott and Russell Wolfe. Then a few years later, Elizabeth Travis became our partner.
My first day in LA, I ran into Leslie Nielsen at a bank. I asked him what was the secret of his success and he said, "Perseverance, kid. Don't ever give up." It's pretty simple, but also very profound. In the book we talk about that every hardship you endure and every failure you withstand could very well be the stepping stone to success and the realization of your God-given dream.
CP: You have had great mainstream success with "God's Not Dead," what advice do you have for other Christians working in predominantly secular industries?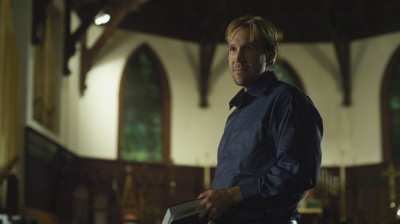 White: I think this goes back to following your God-given dream. The really good things don't always come right away. We were in our ninth year in our company before "God's Not Dead" hit theaters ($2 million budget that grossed over $60 million at domestic box offices). In year two and three we went without a salary. It was hard to start and build a distribution studio. But ultimately, through a lot of prayer and hard work, we came into our own. Again, God is faithful. Trust Him and you'll be amazed to see what He will do.
CP: Along with success comes great criticism, especially when you're a Christian. Can you explain how you handle that?
White: Yes, this is so true. It seems that once you achieve something large, the target on your back grows. But I always want to look at life as the glass is half full versus half empty. My father taught me this at an early age — that God is faithful (Romans 8:28), and that in the midst of hardship or attack, God has your back.
CP: "God's Not Dead 2" ended with a hint that there will be a part 3 in which your character becomes the persecuted one. Is part 3 in the works now?
White: It is! We've been really praying about what this is supposed to do, and haven't wanted to rush into production. But we're excited about what we're coming up with!
CP: What can we expect from you in the future?
White: The big thing we're doing now at Pure Flix is the expansion of our platform pureflix.com, which is the faith and family version of Netflix. It's been great growth in the last year, and I'm looking forward to seeing how large its footprint can grow to and the impact it will have on lives all over the world. You can check out our new Encounter series currently running right now! We also have a few new films coming out in 2017 that will be nationally released theatrically. The first is "Case for Christ" in late March.
Believe and trust because God is faithful! I'll leave you with this: a dream deferred is not a dream denied. For God can bless you with a dream bigger than the one you ever had for yourself. He did it for me, and He can do it for you!
For more information, visit White's website, here.