Adrienne Houghton Defends Her Christianity Against Critics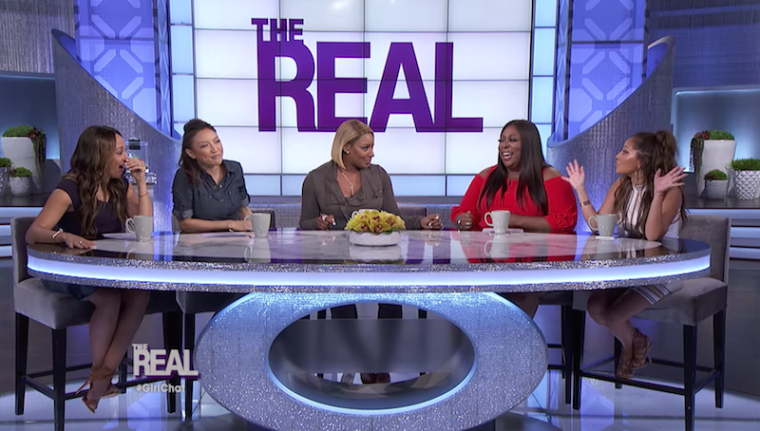 Adrienne Houghton is defending her Christianity against critics who believe her lifestyle choices are inappropriate for a believer.
On Houghton's daytime television talk show, "The Real"  Wednesday, the hosts of the show replied to criticism left in the comment section of the show's social media and YouTube accounts. In the segment called "Hit Reply," Houghton replied to one woman who criticized her decision to attend a nightclub while celebrating with her friends in Cuba.
"A Christian woman should not be in a club. Adrienne talks about going to church and her husband is a gospel singer and encourages her to go out and stuff," the critic wrote in a comment revealed on the show. "I hate this light-Christian lifestyle."
With the support of her co-hosts Tamera Mowry-Housley, Loni Love and guest co-host NeNe Leakes, Houghton decided to use Jesus Christ as an example in her response.
"Now Jesus' first miracle, I don't know if you guys know this, it was at a turn up folks. It was at a wedding," Houghton, the wife of Grammy Award-winning Christian singer Israel Houghton, replied. "He turned water into wine because they had run out. Now Jesus was also accused of being a friend of sinners."
She went on to draw the parallel between her critic and those who did not approve of Jesus during His time.
"How do you think the almighty God got that reputation? He was clearly in places that religious people like this nice lady that I'm replying to have a hard time with," she said. "Everywhere I go I know who I am. I love God and I am loved by God."
Still, the singer and actress turned talk show host did not deny that she was still growing in God.
"Now i'm not claiming to be Jesus. Now if you feel convicted about that, then that's on you boo," Houghton said. "Under construction, Jesus is still working on me."
Last year, Houghton opened up about having a solid Christian foundation since childhood. However, she pointed out that many people didn't start paying attention to her faith until she became public with the fact that she was dating a Christian singer.
"I grew up Pentecostal. My mom was superintendent of children's ministries for the Assemblies of God, my dad is a worship leader," she told music site The Boombox last year. "And now everyone knows! I've said it all along but people just started listening."