'Affluenza' Teenager, Ethan Couch, Goes Missing; Warrant Issued for Arrest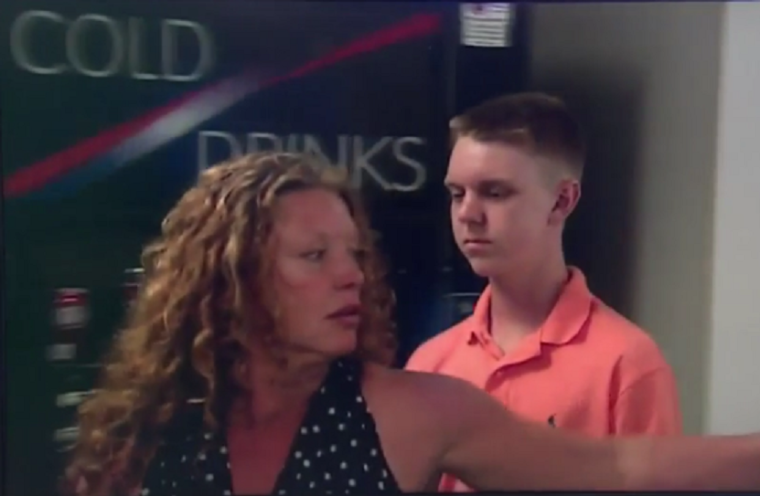 Lawyers for Ethan Couch, the Texas teenager who was sentenced to probation after killing a beloved pastor and three others in a drunken crash in 2013 because he suffered from "affluenza," say a warrant has been issued for his arrest after he failed to meet with his probation officer.
The teenager's attorneys told KXAS-TV of Fort Worth-Dallas that a judge issued "a directive to apprehend" Couch after a juvenile probation officer was unable to contact the 18-year-old or his mother, with whom he was living.
"We have recently learned that, for the last several days, the juvenile probation officer has been unable to make contact with Ethan or his mother with whom he has been residing. It is our understanding that the Court has issued a directive to apprehend to have Ethan detained because he is out of contact with his probation officer," noted Couch's lawyers Scott Brown and Wm. Reagan Wynn in a statement.
"We do not have any further information concerning this situation. Accordingly, it would not be appropriate for us to publicly discuss this matter further at this time," they added.
Earlier this month, a 6-second video posted to Twitter allegedly showed Couch violating the terms of his probation by partaking in a game of beer pong.
"Ya boy ethan couch violating probation. i got more if u want," Twitter user @BlondeSpectre wrote, tagging the city of Burleson and the Tarrant County District Attorney's Office.
Prosecutors recently filed a motion to transfer Couch to adult court to finish his probation but a hearing on the motion has not yet been held. Couch turns 19 in April 2016.
According to police on June 15, 2013, when he was a 16-year-old, Couch was driving a pickup truck between 68 and 70 miles-per-hour in a 40 mph zone. He caused a crash, killing beloved youth pastor Brian Jennings, mother and daughter Hollie and Shelby Boyles, and Breanna Mitchell, 24.
The four deceased were standing at the side of the road outside their vehicles when they were hit. Jennings had stopped to help a stranded motorist shortly after celebrating the high school graduation of his oldest son, Evan Jennings, on the eve of Father's Day. Nine others were also injured in the crash.
At the time of the accident, Couch had a blood alcohol content of 0.24, three times the legal limit of .08 for an adult.
After seeing evidence and hearing arguments from the case, however, juvenile court Judge Jean Boyd, who could have sentenced Couch to 20 years behind bars, sentenced the teen to 10 years of probation.
Boyd bought arguments from Couch's defense attorneys that he should not be held responsible for the deaths of the four people because he was a victim of his parents' wealth. They argued that he suffered from a controversial condition some therapists loosely call "affluenza." The concept, they argued, made it difficult for the teenager to distinguish between right and wrong.
Tarrant County sheriff's spokesman Terry Grisham told The Dallas Morning News that the judge overseeing the case would have to decide if Couch violated probation and if so, what repercussions he should face.
"He's allowed due process at every level," Grisham said. "[Cases] are not prosecuted or revoked or modified based on hearsay or based on a grainy video that we can't identify someone in."
Ethan Couch's father, Fred Couch, has reportedly said he does not know where his son or his wife, Tonya, went.