African-American Pastors Coalition: Justices Kagan, Ginsburg Should 'Disqualify' Themselves From Supreme Court Gay Marriage Case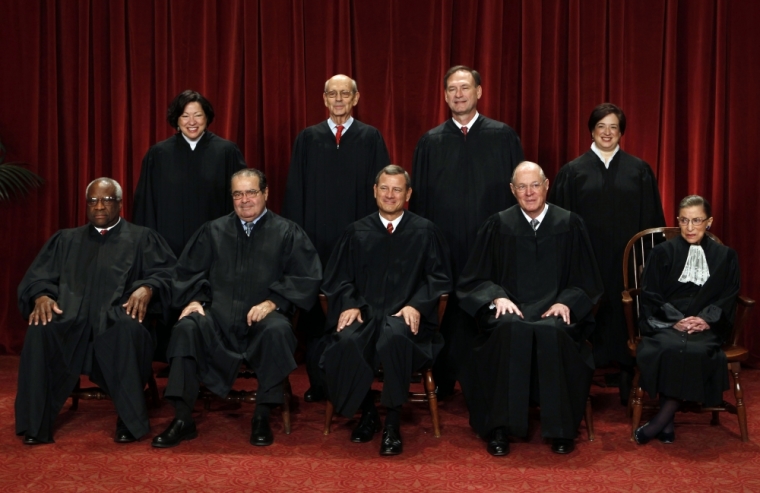 An African-American group has joined other social conservative organizations in demanding that two Supreme Court justices who officiated gay weddings recuse themselves from a case pertaining to gay marriage legalization.
The Coalition of African-American Pastors has demanded that Justices Elena Kagan and Ruth Bader Ginsburg recuse themselves from a case surrounding the legality of state-level gay marriage bans. Earlier this week, CAAP launched a petition in which signatories send a letter to Chief Justice John Roberts urging him to have Kagan and Ginsburg recuse themselves.
"For a case that promises to dramatically affect the future of family, religious freedom, and much more, there cannot be any question of political bias on the part of the judges involved," reads the petition.
"We ask that Justice Ginsburg and Justice Kagan disqualify themselves from involvement in this case or that you take the action needed to protect the integrity of the Court."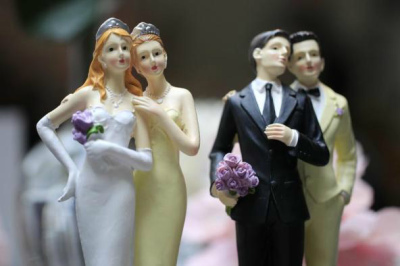 From 2004 to 2012, more than thirty states enacted constitutional bans on same-sex marriage via popular referendum.
Since 2013 most of these bans were declared unconstitutional by federal judges and occasionally on appeal via circuit courts.
The decisions have dramatically increased the number of states that have legalized gay marriage, with Alabama being the most recent addition.
In April, the US Supreme Court will hear arguments on an appeal regarding a circuit court decision that upheld four state-level constitutional bans on gay marriage.
CAAP joins other pro-traditional marriage groups in demanding that one or two of the Supreme Court justices recuse themselves due to a pro-gay marriage bias.
In February, the National Organization for Marriage launched a petition calling for Ginsburg to recuse herself due to recent on-the-record comments in support of gay marriage legalization.
"A justice of any level – let alone one of the nine sitting members of the nation's highest court – must unquestionably remain impartial in regards to any matter before the court. Justice Ginsburg recognized this fact and invoked it frequently in her own confirmation hearings in 1993," reads the NOM petition.
"In light of these recent and deeply disturbing actions foreshadowing her intended ruling, I am demanding that Justice Ginsburg follow the law and judicial ethics and disqualify herself from hearing the case pending before the court relating to same-sex 'marriage.'"
In January, the American Family Association has also called for the recusal of Ginsburg and Kagan, citing their presiding over gay weddings as a point of partiality.
"Both of these justices' personal and private actions that actively endorse gay marriage clearly indicate how they would vote on same-sex marriage cases before the Supreme Court," stated AFA President Tim Wildmon.
"Both Kagan and Ginsburg have not only been partial to same-sex marriage but they have also proven themselves to be activists in favor of it."