Christian College President Speaks Out on Potential Reversal of Ban on Faculty Same-Sex Relationships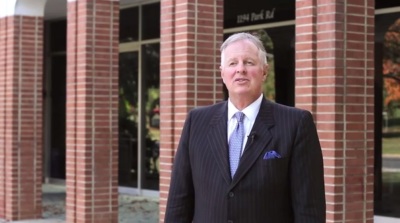 The president of a Virginia Christian college, which will open up a formal "listening period" in January to consider reversing its ban on faculty same-sex relationships, called churches and institutions that believe they have "forever settled" the relationship between homosexuality and the Church "intellectually dishonest."
"There have been many issues in the history of church that we thought were settled and minds have been changed," Eastern Mennonite University (EMU) President Loren Swartzendruber told The Christian Post earlier this week.
"The big question for Christians in this nation right now and around the world, is that many of us want things to be stated in black and white and we don't do well with debating issues that are contentious," said Swartzendruber. "The world is not black and white. It just isn't. And people who say, 'You just read the Bible and you don't interpret it,' that's intellectually dishonest because everyone interprets. Every time they open their Bible, they interpret."
Swartzendruber, who has been president of EMU since 2004, announced on Nov. 18 that the school would embark on a six-month "listening period" where students, faculty, staff, donors, parents and alums will be asked to share input with the administration on whether the institution should reverse its ban.
The process, which the president acknowledges "may be a first," will include one-on-one interviews, focus groups and surveys. One of the institution's goals of the period will be to understand where its "stakeholders are on this particular question," and generate data that will be utilized to inform the board's decision.
The decision to open the listening period followed a unanimous board decision earlier this year to consider the issue. The majority of EMU's 21 board members are appointed by the Mennonite Education Agency, whose executive director is also one Swartzendruber's close advisors.
Swartzendruber believes that no matter the outcome of the decision, it is unlikely to be supported by all of the school's stakeholders.
"It's a very divisive issue, the issue of same-sex relationships," said Swartzendruber. "We will not get a consensus. There is no way that we will come to a consensus any time soon. Whatever decision is made will have to be made in the context of disagreement or conflict."
In June 2014, Swartzendruber will meet with the board to discuss the conclusions of the school's study. He said that the board may "accept, modify or reject" its conclusions.
While "it is too soon to tell" what type of decision may be made, Swartzendruber said that if EMU decided to reverse the ban, it would most likely only honor those same-sex relationships "sanctioned by the church or state," where there was commitment "for life."
"In other words, they are covenanted and intend for that to be a life-long relationship and not just something you can move in and out of at will," he added.
Same-sex marriage is not legal in the state of Viriginia, though 16 states have legalized it.
He also said that any reversal in policy would not change the student expectations listed in EMU's Community Lifestyle Commitment, which asks signatories to "recognize [their] responsibility as a member of the community to refrain from sexual relationships outside of marriage."
Swartzendruber also shot down suggestions that a potential reversal in the school's HR policy would affect its membership status in the Christian Council of Colleges and Universities (CCCU).
"The CCCU has no governance relationship to EMU or any of its member institutions," he said.
The CCCU declined to comment on this story, only saying that it does not comment on the decisions of the boards of its member institutions.
Swartzendruber, who is currently one of the CCCU's Board of Directors, also noted that with regard to homosexuality, his CCCU counterparts are "at different points on the continuum" ranging from "don't ask, don't tell" to outright banning it, and that "it's accurate to say that nearly every institution is debating the questions at some level."
Swartzendruber commended Christian institutions that were currently working at better addressing the relationship between homosexuality and faith.
"To me, these are very serious questions, because these are students who want to be part of the church," he said. "If we are in the business of preparing young people to take their place in church in the future, then whatever questions they are wrestling with, we must be engaged with."
Regardless of the decision's outcome, Swartzendruber challenged Christians to take a broader view of history and reflect on other historically seemingly resolved issues on which the church later reversed its stance.
At a local and more personal level, Swartzendruber said that the in the 20th century, the Mennonite Church "nearly split over women's head prayer coverings" and that up until a few years ago, EMU itself used to ban divorced and remarried faculty members.
"I know bringing up those examples scares people because then people feel we are on a slippery slope and this is the one that breaks the camel's back, so to speak, and I understand that, but I also believe that if we look at church history we have to acknowledge that over time the church has changed its mind on given issues that at the time were thought to be really, really important," he said.