After Praying for Another Child, Firefighter Gets to Adopt Baby He Delivered on Emergency Call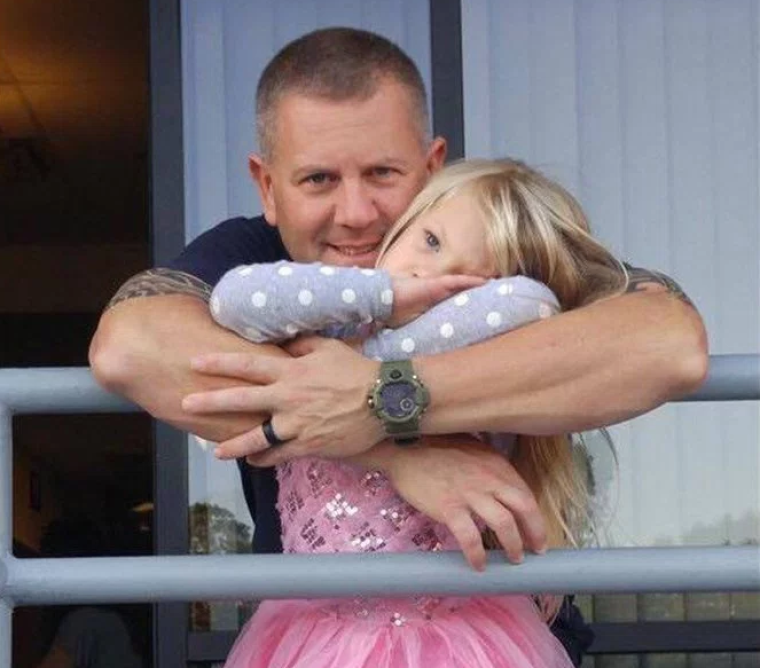 A firefighter who was praying for a third child with his wife had his prayers answered when he was allowed to adopt a baby girl he delivered during an emergency call.
Now, five years after Marc Hadden of Myrtle Beach, South Carolina, helped deliver the baby he and his wife, Rebecca, say she continues to be a blessing in their lives.
"I will never forget that day. It was a day when a lot of things came full circle," Hadden told CNN.
A call had been made about a woman who was experiencing severe abdominal pain. When they got to the scene they realized the woman was in labor and she gave birth in the back of the ambulance.
"It was a pretty serious call for us," he told Today. "We got her on some oxygen, started some IVs, and literally as we were getting ready to leave the parking lot in the ambulance my partner said, 'We're about to deliver a baby right here.' We had no time to prepare. Before we could do anything — we hadn't even cut her clothes — Gracie came right out. Immediately she was handed to me."
"We went from caring for one patient to two: the woman and the baby," he told CNN.
While he was at the hospital on Nov. 14, 2011, the day Grace was born, Hadden learned the woman who gave birth may have been homeless and she wanted to give the child up for adoption.
Hadden told doctors he would like to be baby Grace's father, and when he told his wife about the newborn her response was: "Can we keep her?"
It was perfect timing. The Haddens, who had two sons at the time, were looking to adopt a third child because they were unable to have more children.
"We had prayed about it for so long," the firefighter said. "We wanted to adopt because we were unable to have more kids. We always dreamed of adopting a little girl."
Two days after her birth, Hadden and his wife took her home from the hospital. In March 2012 they were given full custody of the child they now affectionately call Gracie.
"To see my wife's face light up when we brought Gracie home. I can't even begin to tell you. ..." Hadden told CNN.
Gracie, who is now 5, is a budding gymnast and soccer player. Her older brothers Will, 14, and Parker, 12, made her a part of the family from the moment their parents brought her home.
Her family has already told her about the story of her birth and they plan to make sure she fully understands how she came into their lives as she grows older.
"She knows the entire story, but we know we'll have to reinforce it as she becomes older and becomes more cognizant of everything around her," Hadden told CNN.
"She's a special person," he said. "We know it and she knows it."
The Myrtle Beach Fire Department named Hadden Firefighter of the Year in 2011 when Gracie was born. At 47, he is now retired from the department and works on a volunteer basis.
"Every day I look forward to waking her up, getting her ready for school, then picking her up later on," said Hadden. "I am living the best days of my life. She contributed to all of our lives."