After Stunning Death of Gospel Singer Shawn Jones, Friend Sounds Alarm on 'Mini-Stroke'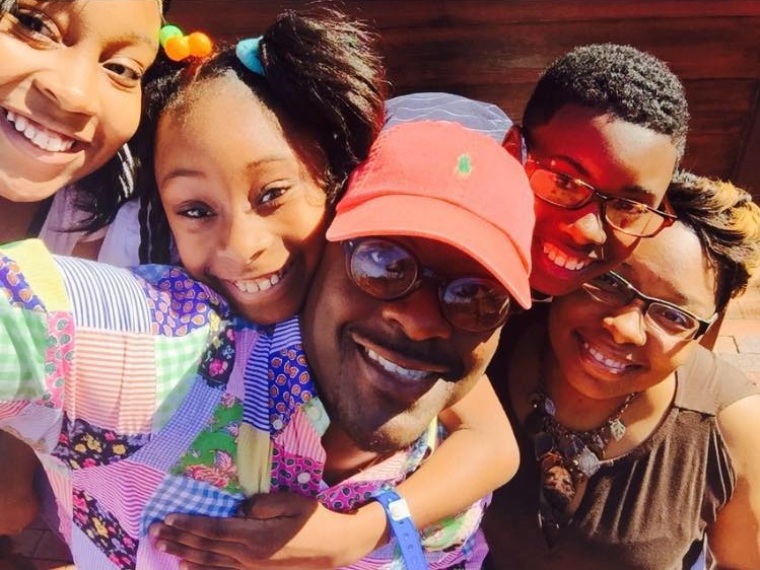 When gospel singer Lisa Reynolds of Headland, Alabama, got a call Saturday night that her friend, 32-year-old Alabama gospel singer and pastor Shawn Jones, had died, she was stunned.
"I was at home in the bed and I was asleep. When I woke up I realized that a lot of people had called from everywhere. My son woke me up probably about 10:15 that night. After that nobody slept," she told The Christian Post in an interview Monday.
"It was just devastating. Nobody could believe it. Sometimes today, I still can't believe it. One of his songs that keeps ringing in my heart, ringing in my head and I hear him sing it. 'Lord I'm Depending on You.' That song plays over and over in my head," she said.
For several years, Reynolds, who is the lead singer of the gospel quartet The Female Chorus, said Jones and his band, Shawn Jones & The Believers, had performed at her group's anniversary concerts. The late founding pastor of New Thing Empowerment Church was slated to be the headline act at her concert at Northview High School in Dothan, Alabama, on Sunday.
Jones' fatal collapse while performing at The Event Center in Pensacola, Florida, on Saturday night (Nov. 18), however, interrupted everything.
Reynolds' concert became an impromptu memorial. Some people showed up unaware that the would-be star of Reynolds' Sunday night show died.
"Some of them did and some of them didn't [know of his death]," Reynolds said.
"It was really shocking because he was such a young man. And you just never know what is gonna take place. There was a lot of hurt, mixed emotions and everything. We was really looking forward to it because that was like traditional. It (concert) was supposed to be from now until whenever we stopped singing," she explained. "It's just heartbreaking, to go there then and not see him, it just really put everything on pause."
There has been no official word on Jones' cause of death from his immediate family but extended family have publicly said the beloved minister suffered a fatal stroke. Jones himself revealed just over a year ago that he suffered a "light stroke."
When asked about how Jones had been managing his medical issues since testifying about his stroke last summer, Reynolds said she knows he had been to the doctor since the episode but didn't know much else. She noted, however, that just two months earlier she suffered a similar health scare known medically as a transient ischemic attack (TIA) or mini-stroke.
"I know he has been to the doctor since that happened. Like I said, nobody knows. About two months ago, I experienced the same thing, they call it a TIA (transient ischemic attack), a mini stroke," she said.
According to the American Stroke Association, TIAs are labeled mini-strokes because they can be relatively benign in terms of immediate consequences. As with most strokes, TIAs are caused by a clot or blockage in the brain. The blockage in the case of TIAs only lasts for a short time — usually no more than five minutes, according to the Centers for Disease Control and Prevention.
More than a third of people who have a TIA and don't get treatment have a major stroke within one year, the CDC says. And 10 to 15 percent of people who suffer a TIA also experience a major stroke within three months.
Jones suffered a mini-stroke last August while ministering at a revival service. He indicated that instead of seeking help immediately he relied on his faith in God and didn't get a medical diagnosis until several days later.
"I got home and I told honey and my mother about it. [They said] you need to go to the emergency room. I said give me till Sunday morning, let me go to church," he recalled.
"There's something about when you get in the presence of God that no matter what was wrong before you got there, when you get in the presence of the divine God He can change things," he said, speaking of his faith.
The Stroke Association explains that rather than labeling TIAs mini-strokes, the term "warning stroke" is more appropriate as a TIA can indicate the likelihood of a coming stroke.
Research shows a majority of Americans don't seek emergency help after experiencing a TIA.
An online survey jointly funded by the American Heart Association and the American Stroke Association found that a third of U.S. adults have had symptoms consistent with a mini-stroke, but only about 3 percent called 911 for help.
The survey, which reflects responses from 2,040 adults, showed that 35 percent of U.S. adults had experienced at least one sign of a mini-stroke. Most people who experienced a TIA, however, were more likely to wait, rest or take medicine than to call 911.
"Ignoring any stroke sign could be a deadly mistake," former ASA Chairman Mitch Elkind, who is a professor of neurology at Columbia University College of Physicians and Surgeons in New York City and an attending neurologist on the Stroke Service at the New York-Presbyterian Hospital, warned in an earlier release from the Stroke Association. "Only a formal medical diagnosis with brain imaging can determine whether you're having a TIA or a stroke."
The most common indicators of a stroke that requires dialing 911 are face drooping, arm weakness, and speech difficulty.
Last summer, Jones recalled: "I start singing and out of nowhere for a few seconds I blanked out. When I came to, the mic was on the ground and I was singing in my hand. I looked down, picked up the mic, I start singing again. Two seconds later, it happened again, couldn't hold the mic, dropped out my hand. And I was singing but I didn't know what I was singing myself. I reached down and tried to pick up the mic and for about 10 seconds I just couldn't pick it up. I just couldn't, I just couldn't." 
Other signs of a stroke also include trouble speaking or understanding; sudden numbness or weakness of the face, arm or leg, especially on one side of the body; sudden trouble seeing in one or both eyes; sudden trouble walking; dizziness, loss of balance or coordination, according to the Stroke Association.
Stroke is the fifth leading cause of death for Americans, the CDC says. And while the risk of suffering a stroke increases with age, strokes can occur at any age. Among racial groups, blacks also have the highest rate of death due to stroke.
Reynolds said she was hospitalized as a result of her TIA.
"I went to the doctor and I was in hospitalization. I stayed there three nights in the hospital but nobody knows about it because I keep it private," she said.
She said she was aware of Jones' ongoing health struggle and like him, she had been working hard to please her fans with her music despite her recent diagnosis. After the preacher's death, however, she has decided to heed the warning from her body.
"Since his death, it made me just stop and realize some things that I need to do and what I don't need to do because I have to take a leave of absence from my own group. I won't be singing anymore this year and I won't pick it back up until probably late to mid-March," she said.
"It was a wake-up call to several people because there are a lot of people just walking around with things going on. I'm a person too, I will say 'I'm OK, I'm OK. Let's do this, let's do that.' I'm that person. So this was really a wake-up call for me. I don't know the details or whatever but I do know he had some sickness going on and he was just a strong man and he was just determined."
For now, Reynolds remains grieving for the family man who touched many lives and was a "true believer."
"I've known him for a long time. He's a very well-known, outstanding pastor, friend and a true believer. He's just phenomenal. He's changed so many lives and would make you want to run to Christ. He's just an outstanding, outspoken, well-known man," she said.
"Whenever he entered into a room, he would catch everybody's attention and whenever he opened up his mouth, whether it was a word coming from the Lord or it was a soul that he saw, it really caught different ones' attention.
"He captivated many hearts and minds and I feel in my heart that many will come to the Lord because he had that spirit inside of him that would draw you to Christ. He played a real big role in many lives. I've got a grand baby now. He's 3 years old and he probably could sing every song that he wrote. That means a lot."