Albert Mohler Talks the Most Pressing Issue Facing the Church; Marks 25 Years as SBTS President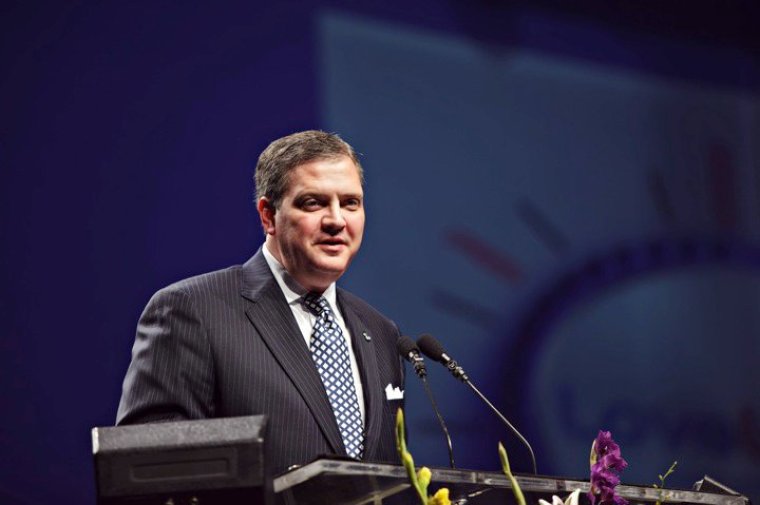 Southern Baptist Theological Seminary President Albert Mohler Jr. has marked his 25th anniversary in his position by warning about the most pressing issue facing the church.
"Among the many challenges the church will face in the present and coming generations, few will equal the challenge of maintaining a steadfast commitment to biblical Christianity in the midst of an increasingly hostile environment. Cultural hostility takes more than one form and can pose as seduction rather than as coercion. This challenge also includes our responsibility to transmit the Christian faith intact and in full integrity from generation to generation," Mohler says in the October issue of Table Talk magazine.
He argued that a similar challenge once was faced in ancient Israel, and throughout every age of the church. The author said that especially when looking at Western Europe, the generational transfer of the faith can be seen as a difficult task.
"Recent research indicates that the rate of young Europeans with no religious identity has risen so quickly that biblical Christianity threatens to disappear in any institutional form from throughout much of Europe. Christian parents, congregations, and schools should look at this research with a sense of urgent responsibility," he added.
"Young Christians today and in the future will need more doctrine, more theology, greater grounding in the Christian faith, a more comprehensive biblical theology, and a greater understanding of how to translate biblical truth into everyday life."
Mohler has expressed concern over several recent theological issues concerning the Church, such as for instance the LGBT Christian Revoice Conference that was held in Missouri in July.
He warned in a podcast in June that his "biggest concern" about the conference is the event's apparent acceptance of the idea that sexual identity "becomes a defining issue that isn't changed by the Gospel and isn't transformed by sanctification."
He added that he takes issue with the conference's descriptions of queer culture and the implication that LGBT identity "has something morally and theologically positive and profitable to add to Christianity."
In his interview with Table Talk, he said that he is confident that SBTS has remained faithful for the past 25 years he has been in charge.
"Over last twenty-five years, the world has changed in terms of technology, morality, and education. I am glad to say, however, that the mission of SBTS is the very same as it was in 1859: to train, educate, and prepare ministers of the gospel for more faithful service," he said.
"Our model of education goes back to Jesus and the disciples, to the Apostles and the early church, to the Reformers and the Puritans."
In his advice for what he would like every pastor to be able to know, understand, and apply, he said:
"I would want every pastor to know that he is incompetent in the most fundamental sense. Oddly enough, medical schools believe that they produce competent physicians, and law schools tell us that they produce competent lawyers. But, a faithful seminary would never claim to produce competent ministers — at least, not in the sense that I mean. Let me be clear: We believe that only God can call, equip, and gift a minister for all that is required for ministry. Only the Holy Spirit can empower the Christian ministry."
Mohler added: "The triune God displays divine glory in taking those described by the Apostle Paul as earthen vessels — jars of clay — and transforming those jars of clay into vessels worthy to preach the gospel of Jesus Christ and the unsearchable riches of God's Word.
"The most dangerous presumption of any Christian pastor is to believe that he is competent. Seminaries must train men to the utmost of their ability, but only God calls the minister. The greatest assurance of any man called to the gospel ministry is that Christ is sufficient — not that he is competent."