Algeria Shuts Down Church Accused of Illegally Printing Bibles and Evangelism Materials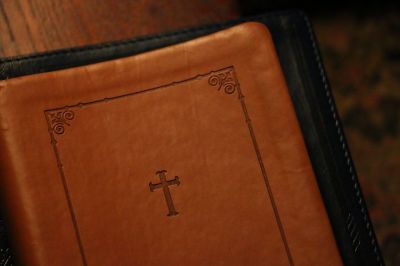 A church in the Northeastern African nation of Algeria has been closed down after authorities claimed that the church building was being used to print Bibles and other Christian materials.
World Watch Monitor reports that a church affiliated with the Protestant Church of Algeria in the Mediterranean coastal town of Ain Turk was shut down by government officials on Nov. 9.
Authorities in the port city of Oran, which is about 20 miles from Ain Turk, have claimed that the church was being used to "illegally print Gospels and publications intended for evangelism." Additionally, the police say that the church did not have state approval.
However, a Christian leader has decried the government's allegations against the church in question and called them "unfounded."
"Firstly, this community is indeed affiliated to the Protestant Church of Algeria, which has been officially recognised by the government since 1974 and is accredited with both the Ministry of the Interior and the local government," the Rev. Mahmoud Haddad explained, according to WWM. "Also there is no printing activity of Gospels or Christian publications inside these premises."
A church board member named Youssef also told the Christian persecution media outlet that the church was closed down based on "false motives."
"I am very saddened by this injustice and persecution we are facing in Algeria," Youssef was quoted as saying.
Algeria, a Muslim-majority country, ranks as the 36th-worst country in the world when it comes to Christian persecution, according to Open Doors USA's World Watch List.
An Open Doors factsheet on Algeria states that the country prohibits public assembly for worship of religions other than Islam. However, Open Doors explains that Catholic and Protestant churches generally are able to conduct services without fear of government interference.
Although a new Algerian constitution enacted in February 2016 guaranteed the freedom of worship, churches have still been forced to fight for their rights to assemble due to the country's 2006 law banning non-Muslim worship.
World Watch Monitor previously reported on a church in Mâatkas that was ordered in April 2016 to cease all religious activities even after the new Constitution was put in place.
Earlier this year, The European Union condemned Algeria's human rights abuses in an annual report. In addition to the violation of religious freedom rights, the report highlighted the fact that the Algerian regime has denied people and human rights groups the right to demonstrate and has also arrested bloggers and journalists.
Along with the government's restriction on religious worship, Open Doors warns that Algeria is also "increasingly the scene of Islamist terror movements" such as the al-Qaeda in the Islamic Maghreb.
Last September, a Christian man named Slimane Bouhafs was charged with blasphemy after he was accused of insulting Islam's prophet, Muhammad. He was sentenced to three years in prison.
It was reported last month, that Bouhafs went on a hunger strike to demand that he be transferred to a prison in his home province.
Although Bouhafs received a partial presidential pardon in July, his family's request for parole on grounds of his poor health condition was rejected without explanation.